In a riveting companion piece to last year's successful "The Madres," playwright Stephanie Alison Walker follows up with THE ABUELAS. For years, billboards across Argentina have carried the message: "If you have doubts about your identity, contact Las Abuelas de Plaza de Mayo." Who are the "grandmothers" you're asked to seek out? And why? 1976 to 1983 was a black time in Argentina, a "Dirty War" when thousands of people "disappeared" under a brutal military dictatorship. In "The Madres," author Walker spotlighted that chaotic time to tell the tale of a frantic mother who desperately tries to track down her pregnant daughter, one of the "disappeared" victims of the repressive military regime.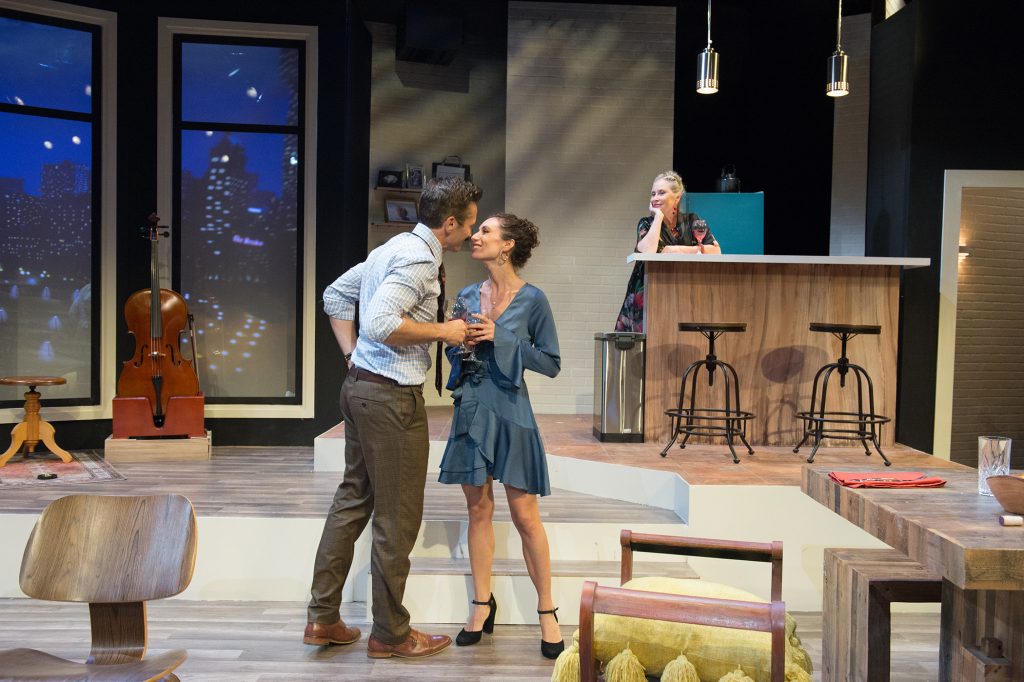 THE ABUELAS opens 37 years later in Chicago. Gabriela (Luisina Quarleri) is a successful Argentine cellist married to an American and adjusting to life as a new mother. Her mother Soledad (Denis Blasor) is visiting from Argentina, and the family is getting ready to celebrate Soledad's birthday. But then two unexpected guests from Argentina show up at her door, Cesar (David DeSantos) and Carolina (Irene De Bari); and everything changes in an instant. Is it possible that Gabriela is actually the kidnapped baby of one of the disappeared women? That Soledad is not her birth mother? That Carolina, that questing mother in "The Madres," might be her grandmother?
Director Andi Chapman does a yeoman's job of teasing out every emotion in this taut drama of a possible stolen identity. To add to the tension, the actors really get their teeth into this incendiary story and breathe life into their characters as they handle the unexpected and unpredictable, events which turn their lives upside-down. The audience should not be surprised if they find themselves pulled right into that living room as the tale unfolds.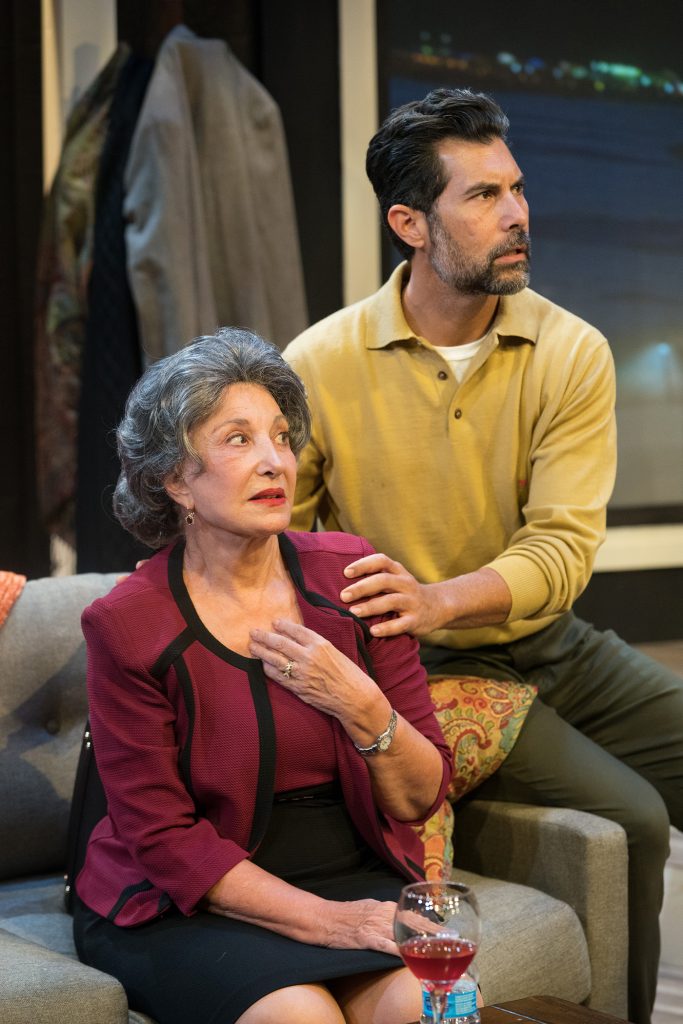 Scenic designer Edward E. Haynes, Jr. strikes just the right note – with special kudos to projection designer Adam R. Macias – whose huge windows on Chicago make the blizzard outside very real and add a certain chilliness to the theater. The entire talented production team creatively uses every available space to flash back and forth between past and present. THE ABUELAS pinpoints all the things which we take for granted – but which define each of us. As poignantly expressed by Javier Darroux Mijalcuk, a recently found child of the disappeared, "Recovery of my identity is for me an homage to my parents, a caress of my soul, a symbol of memory, truth, and justice." In all, THE ABUELAS is intense, riveting, thought-provoking, and ultimately satisfying. At the same time, it is eminently entertaining.
SPLASH SELECTION
THE ABUELAS runs through November 25, 2019, with performances at 8 p.m. on Fridays (dark 11/1, 11/8, and 11/22), Saturdays (dark 11/2, 11/9, and 11/23) and Mondays (dark 11/14, 11/4, and 11/18) and at 2:30 p.m. on Sundays (dark 11/3 and 11/17). Saturday matinees at 2:30 p.m. on 10/12 and 10/19. The Kiki & David Gindler Performing Arts Center is located at 110 East Broadway, Glendale, CA 91205. Tickets are $35. For information and reservations, call 818-506-1983 or go online.