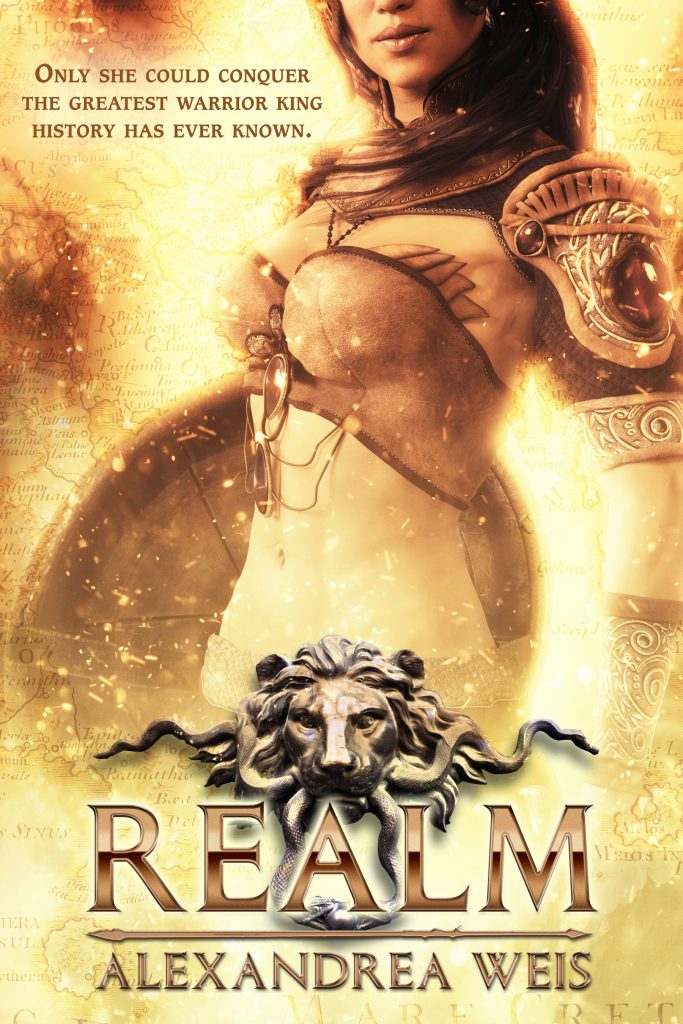 History has been dominated by a male point of view, and women's stories—despite the few who stood out—have largely been relegated to the sidelines. Even those given credence such as Boudicca (the Celtic Queen who fought Rome in 64BCE), Cleopatra, Queen Elizabeth I, Clara Barton (helping the Civil War soldiers), and Florence Nightingale were forged from the pens of male historians.
For those who like history—especially the period of Alexander the Great—the meticulously researched story of Realm by Alexandrea Weis (Vesuvian Books, May 14, 2019) is for you.  Like the author, I have always been interested in the great conqueror of Greece and Persia, but Weis became fascinated at the age of six. As the years passed, she continued to devour all the material she could discover about the Macedonian Conqueror, and then she came across one reference that mentioned Roxana—the sixteen-year-old daughter of a Persian chieftain. Alexander fell in love with and married the teenager. Realm is a study of her life, her adventures, and her tragedy.
Little was known about Roxana since most historians only focused on Alexander. A few female historians gave her a bigger role in Alexander's life and believed he married the girl not for politics but for love. (A concept not quite accepted for marriage in those times.) The ruler had many affairs with women—one gave him a bastard son—but Roxana was the wife he loved. Despite modern-day misconceptions, he was not gay. His relationships with men adhered to the Greek ideal where men only surrounded themselves with other men. Women were considered chattel and without a voice. Animals today have more rights than women in ancient times.
Alexander liked and respected women. He forbade rape in his army and put to death any soldier who disrespected females. The mother of the late Darius III (the ruler that Alexander overthrew) became so fond of Alexander that on his demise she locked herself in her room and starved to death. And Alexander treated Roxana differently, as well. Instead of being set up in a palace like a royal wife, he took her with him, proving the exceptional Roxana was not just a passing fancy. With her knowledge of Greek, healing, and herbs, she became vital to the king and traveled throughout India and Persia with Alexander for four years until his death in Babylon.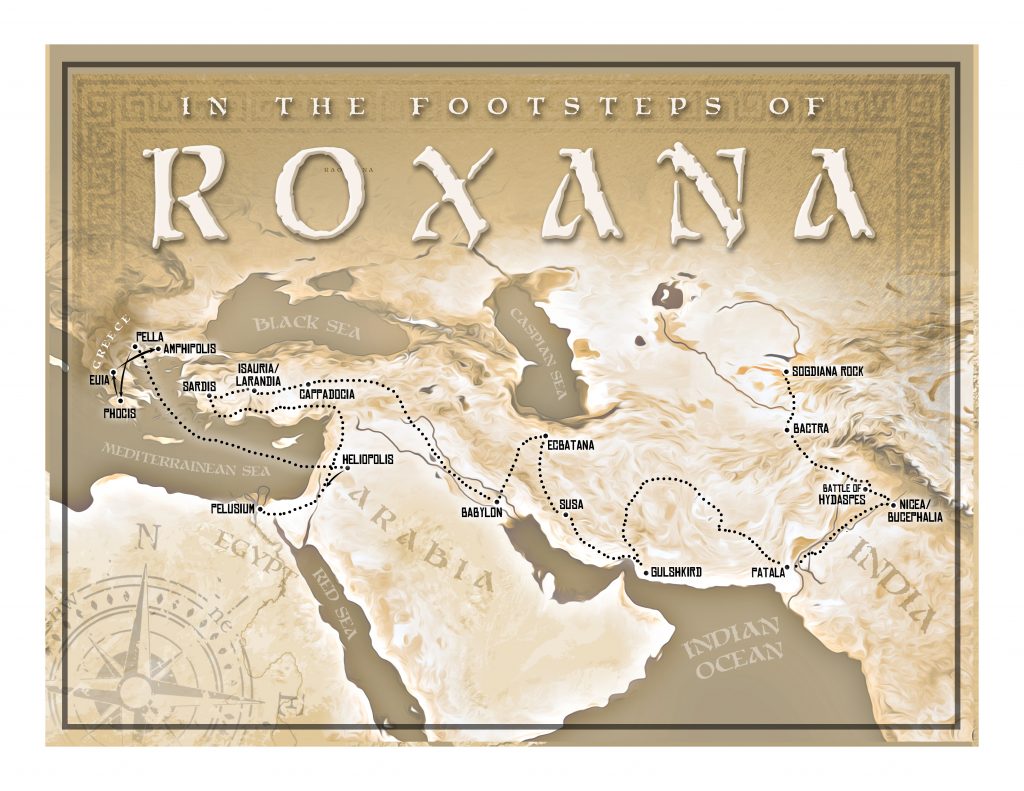 Alexander did have two other political wives, whom he saw only for the wedding night, including the daughter of a man Alexander defeated. His vision was to merge the two cultures—Persian and Greek—but despite his marriages and political wrangling, he didn't have much success. The hatred between the Persians and Greeks far outweighed his ambitions, proving the ties between the long-standing enemies tougher to defeat. 
The 20-year-old pregnant Roxana was with the king at his death. Her story continues with the struggle to protect her son, Alexander's only true heir in line for the throne, and deal with the complex challenges of his warring generals and vast empire.
It was this book that won Weis's agent over, and she signed her as a client. Talented in all areas of writing, Weis has authored several successful, award-winning titles, crossing genres from thriller to supernatural, young adult to science fiction. It's worth the reader's effort to get to know her work. 
Extremely well-written, Realm is not just a historical romance. The fact-filled story gives us the life of Roxana from her POV, which many readers should enjoy. Realm is available in both print and ebook everywhere books are sold, from Vesuvian Books.
Alexandrea Weis will be attending BookExpo/New York Rights Fair at the Javits Center, signing copies of Realm at Vesuvian Books booth 775 from May 29-31 and at the Librarians' Lounge booth May 29th from 3:30-4:30 pm.
For more information, please visit: Behind the Realm as well as watch the book trailer here.