When attorney Robert Harling's sister Susan died of diabetes complications in 1985, he handled his grief through his first love, writing, and penned STEEL MAGNOLIAS, his first play. His tribute to his sister, renamed Shelby in the play, was first performed in 1987 at the WPA Theater and reached off-Broadway in 1989. Also in 1989, after extensive re-writing, STEEL MAGNOLIAS became a popular comedy/drama film with an all-star cast. As Shelby, Julia Roberts was nominated for an Academy Award and won a Golden Globe award for best supporting actor. The film won a People's Choice award as a favorite dramatic motion picture. The house where much of the film was shot also became a six-suite bed and breakfast available for rent. Finally, in 2005, STEEL MAGNOLIAS was produced on Broadway.
STEEL MAGNOLIAS is set in a small town in northwest Louisiana, with all the action taking place in a beauty salon operated by Truvy Jones (Nan McNamara) out of her house. The tale opens in April 1987, when Truvy just hired a new beautician, Annelle Dupuy-DeSoto (Heidi Palomino) to help her handle the customers in her busy shop. There's M'Lynn Eatenton (Treva Tegtmeier) and her daughter Shelby (Ivy Beech), who is getting married in hours. Her business also hosts Clairee Belcher (Lori Berg), the late mayor's ascerbic widow, and Ouiser Boudreaux (Deborah Marlowe), the town's forever tomboy who nonetheless sees beauty in her future.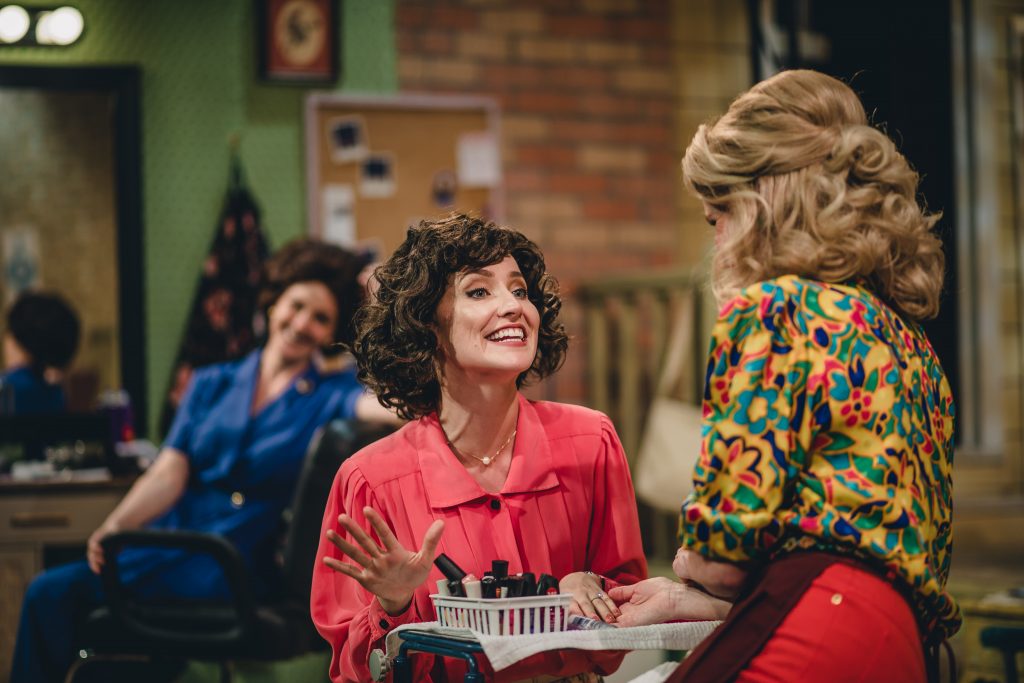 Each of these women represents a variation on the Southern flower (with magnolia the bloom of the day). Each also represents an underlying strength which might be missed at first glance. And each is also bonded to the others in a very special way as they all face life's stresses, strains, and inevitable changes. Shelby (like Harling's sister) suffers from type 1 diabetes and has been told that her health issues will make it impossible for her to safely bear children. And yet motherhood beckons, and Shelby is drawn in. Eighteen months – and one son – later, the ladies of STEEL MAGNOLIAS may face new stresses as they draw strength from each other.
Skillful director Cameron Watson manages to take the everyday and make it humorous and poignant at the same time. His swift pace keeps the laughter flowing – sometimes with a few tears in between. The ensemble cast does an excellent job of individualizing each character – but at the same time creating a symphony of song in different keys. For not only will each woman face her share of problems, but her ultimate resolution will be tied in with the love and support offered by the other women surrounding her.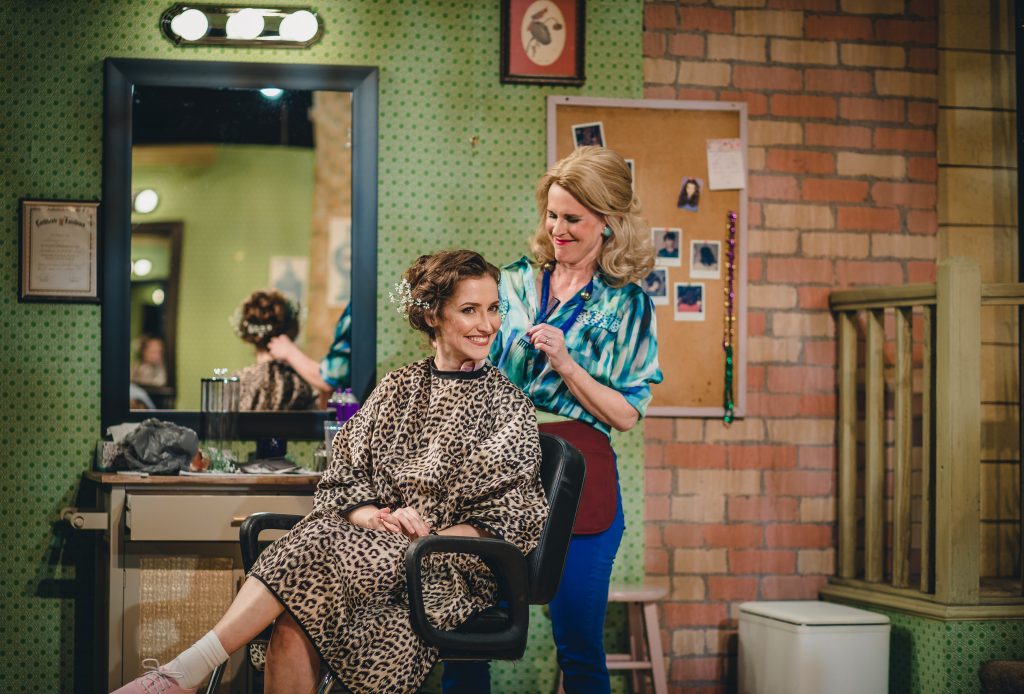 Scenic designer Stephen Gifford has outfitted the stage with just enough detail to keep it interesting. Andrew Schmedake's lighting, Terri A. Lewis' costumes, Cameron Combe's sound, and the entire production team's contributions help to make this a memorable production. Even if the world was a different place in 1987-8, the things that separate people – and bring them together – haven't changed much over the years.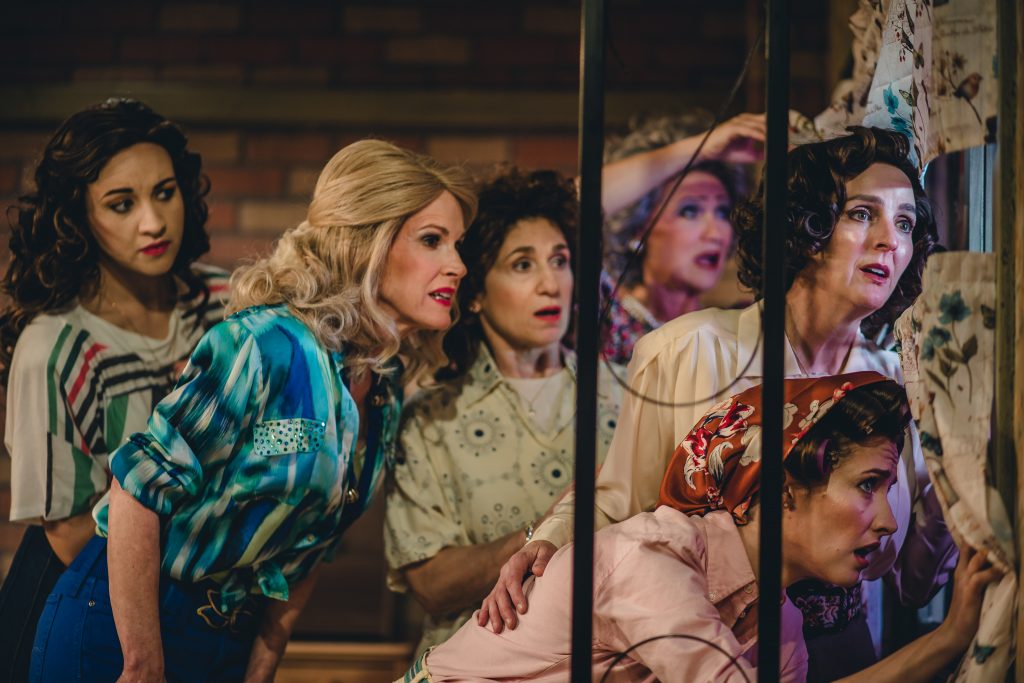 STEEL MAGNOLIAS runs through May 5, 2019, with performances at 8 p.m. Fridays and Saturdays and at 2:30 p.m. on Sundays. Saturday matinees at 2:30 p.m. on March 30 and April 6, 2019. The Actors Co-op at the David Schall Theatre is located at 1760 North Gower Street, Hollywood, CA 90028. Tickets are $35 (seniors $30, students $25). For information and reservations, call 323-462-8460 or go online.