The name Jim Jones became synonymous with mass suicide in 1978 when over 700 people killed themselves in Guyana. Jones, a pastor at the Peoples Temple, lured many with promises of a better future which never materialized. Sikivu Hutchinson's novel, "White Nights, Black Paradise," focuses on the African American women and children who were the majority of victims in this tragic ending to a beginning offering the perfect world. Instead of an integrated, racially harmonious community in Guyana, the settlement of Jonestown became known for mass death.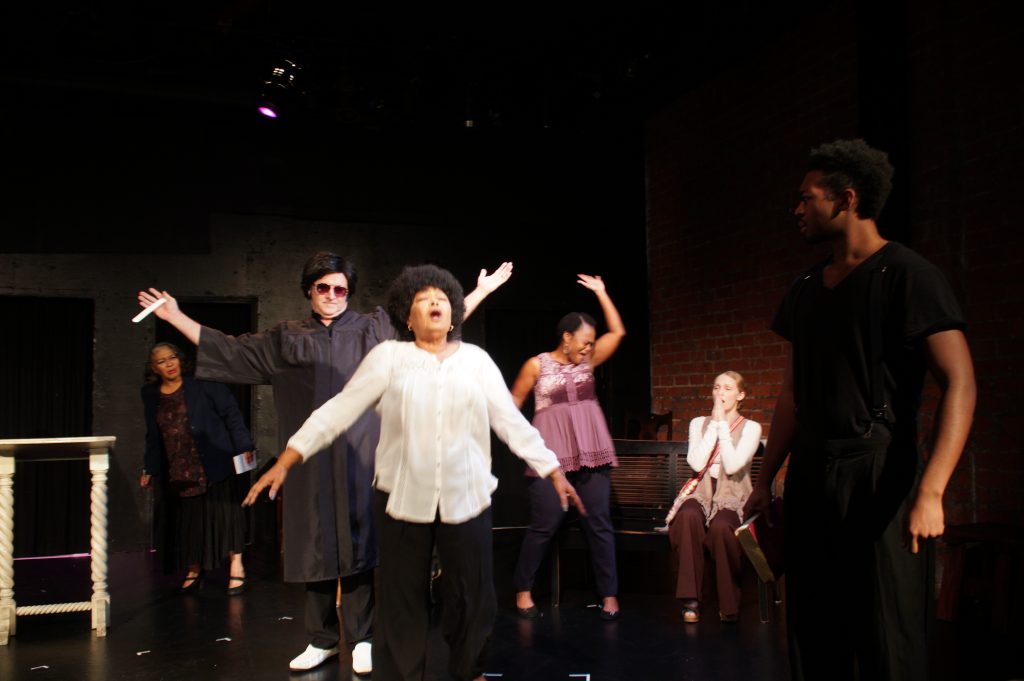 Author Hutchinson adapted her powerful novel to the stage in order to cement the horror of a dream gone very wrong into our hearts and minds. To quote Hutchinson,
"For decades, a succession of Jonestown productions and books have focused squarely on the lethal charisma of the Reverend Jim Jones, rather than the complexities of the Peoples Temple movement. In the turbulence and disillusionment of the post-civil rights, post-Vietnam era, Jonestown was appealing to Black folks (as well as its white followers) because it was supposed to be an alternative to the racial strife, economic inequality, and segregation in the U.S."
Hutchinson's play convincingly outlines the problems which faced society at that time, with a special emphasis on the pain and disenchantment of the black minority. In a series of brief staccato scenes, WHITE NIGHTS, BLACK PARADISE describes a progression from loyalty, hope, and love to the inevitable destruction that the omniscient audience already anticipates. A strong ensemble cast brings the lost, struggling souls to life as the church moves ahead on its destructive course, the victim of betrayal and loss.
Unfortunately, the Jonestown massacre seems to be almost an afterthought and merits only a very brief appearance at the end of the piece. The trials and tribulations of the African American community in the 1970's are carefully depicted, with the final moments of the group almost anticlimactic. Sad to say, the deeper motivations for the characters in the account – especially those for Jones and his inner circle – are only lightly touched upon. Hutchinson has done an excellent job of telling her tale from the perspective of a society in turmoil. However, more complex individual motivations are given short shrift. Nonetheless, WHITE NIGHTS, BLACK PARADISE is a fascinating portrayal of a world gone crazy as a stressed society spins out of control. The playwright brings history to the personal level.
WHITE NIGHTS, BLACK PARADISE, A PLAY runs from November 30 (Friday) to December 1, 2018 (Saturday), with performances at 8 p.m., and on December 2 (Sunday) at 3 p.m. The Hudson Mainstage Theatre is located at 6539 Santa Monica Blvd., Los Angeles, CA. For information and reservations, call 323-304-9578 or go online.