After watching what was once Radio Shack at the corner of Church and Sherman, (716 Church St) in Evanston turn into a new "coffee shop", I was curious to see for myself how Colectivo Coffee Roasters differs from seemingly similar shops scattered around Evanston and Chicago.  I had the opportunity for a "sneak peek" just before the grand opening on November 16th.  Colectivo began near Milwaukee, Wisconsin in 1993 and currently, in its 25thyear, it has 13 Milwaukee and 4 Madison locations, and expanding "over the border", four Chicagoland locations.
The day I visited there were several Colectivo dignitaries, including owners, Ward Fowler, Paul Miller and Lincoln Fowler, who started the company because there was no freshly roasted coffee to be had in Milwaukee in 1993. They decided to correct this situation by roasting their own beans. I had the chance to talk Scott Schwebel, VP, Brand, Marketing and Retail, who was there, too.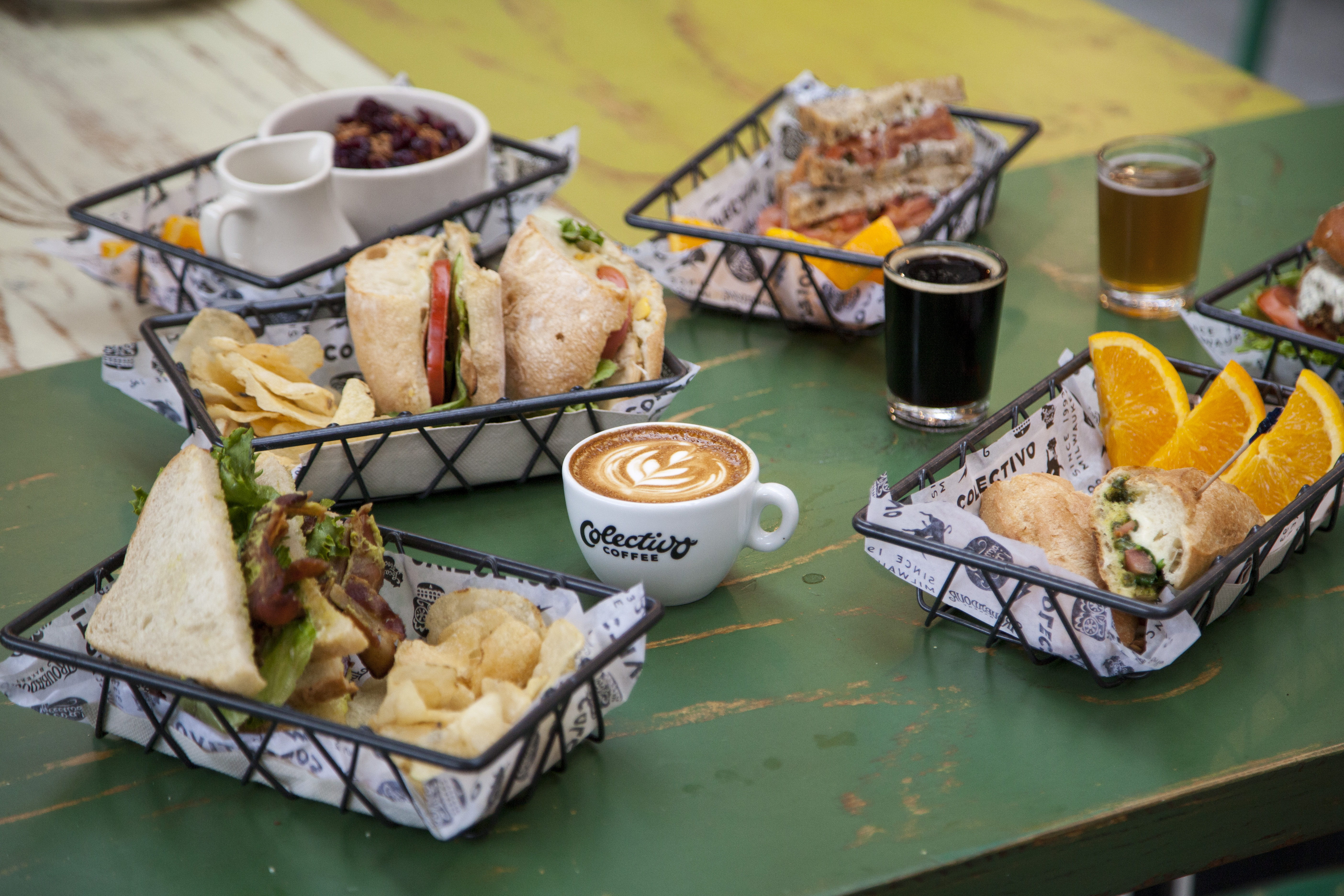 Some of the things that set Colectivo apart are described here: "Since 1993, Colectivo has sourced coffees from origin and roasted every batch by hand. Colectivo develops farmer and co-op partnerships around the world by staying involved in every step of creating a great coffee experience. Colectivo is independently owned and roasts award-winning coffees on a pair of vintage Probats in Milwaukee's Riverwest neighborhood. Each cafe offers Session Roasted™ coffees in addition to Letterbox Fine Tea, Colectivo Keg Company beers, Troubadour artisan breads, baked goods and made-from-scratch food."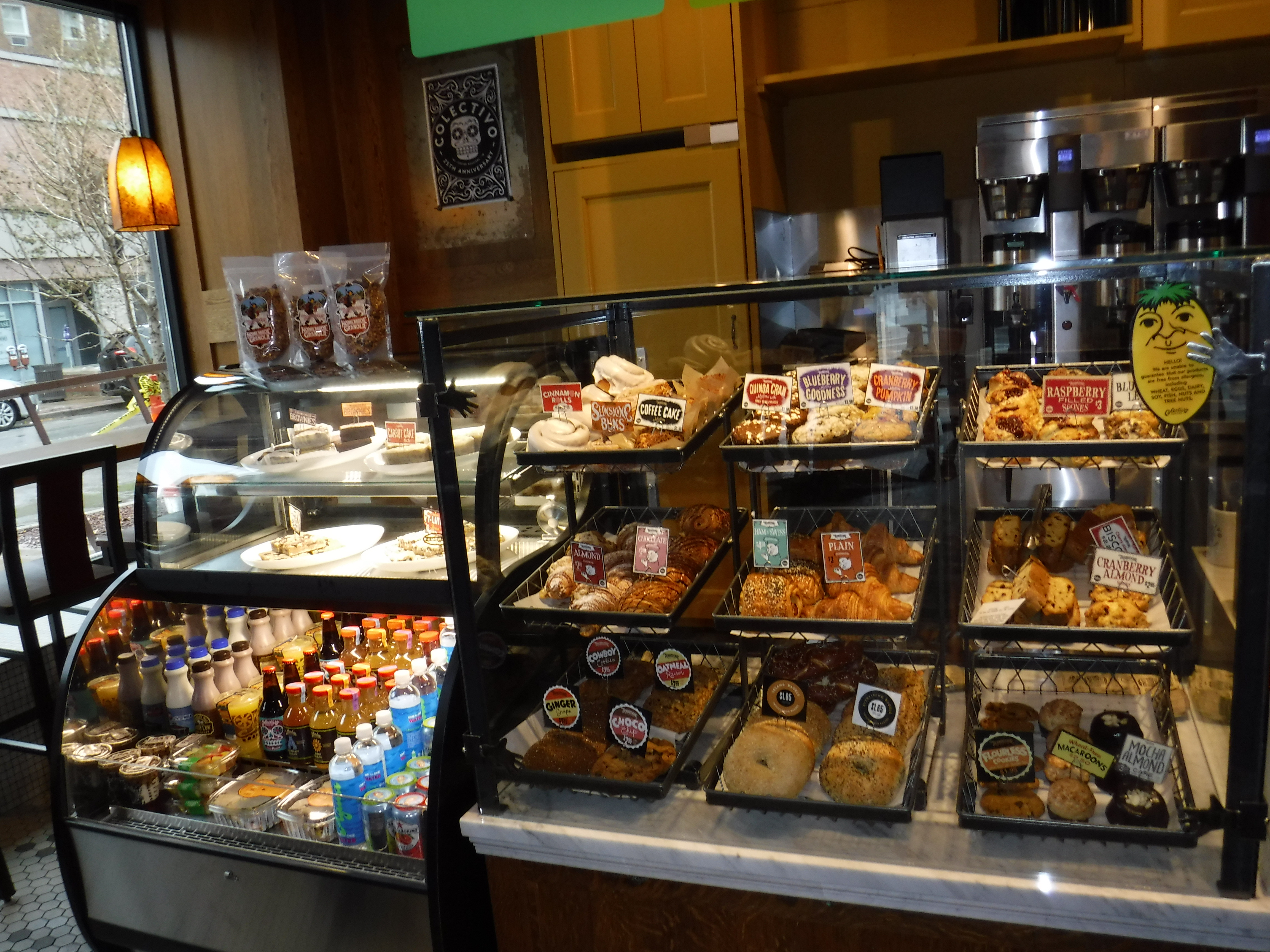 It was interesting to see what happened to former Radio Shack, how differently the space is being used. Colectivo's designers, artists and architects spent the last year renovating the historic corner space. The goal, to return the space to its original look was achieved as the storefront windows and original ceiling height were restored, bringing in natural light and the chance to see nearby buildings and activity outdoors.  Originally a soda fountain in the 1960s, it became available as Radio Shack shuttered it doors.
Now, this 2,6000-square-foot cafe features operable windows and Colectivo's signature girder-style awnings and unexpected design touches like handmade tables, custom wall finishes, and prehistoric live plants.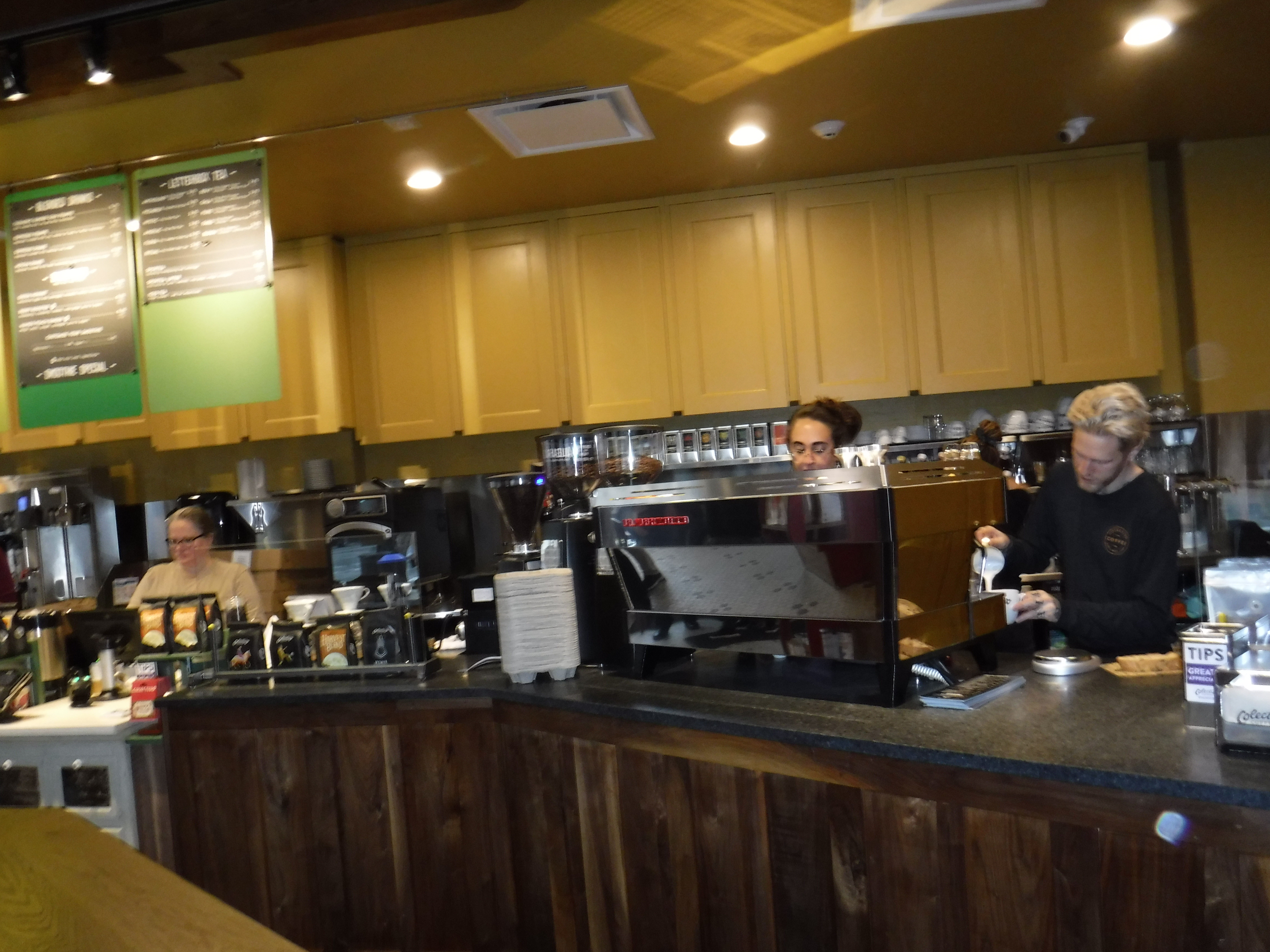 "We love returning the character into old buildings while making them uniquely ours," says Scott Schwebel, of Colectivo. "This corner put us in the heart of the action in Evanston, with easy access for Northwestern students."
The Evanston cafe joins three other Colectivo Chicago locations including a cafe in Andersonville, which opened in September at 5425 N Clark St. The Lincoln Park (2530 N Clark St.), and Logan Square cafes (2261 N Milwaukee Ave.), also offer a full drink menu including: Session Roasted™ coffees, Nitro Cold Brew on tap, Colectivo Keg Co. house beers, Letterbox Fine Teas, along with a food menu of made from scratch & delivered fresh daily Troubadour bakery items, all-day breakfast, and signature sandwiches made on slow-made bread. Future plans include an opening in Wicker Park and establishing a local bakery.
I enjoyed some delicious coffee and a gluten-free macaroon which was wonderful, and a gluten-free falafel burger. The quality and variety of the food available is impressive. I even left with some Gaia Coffee, a coffee with a great story:
"Gaia is a beautiful example of an important movement taking place in coffee right now: the shift towards highlighting women-growers who have historically stood in the shadows of their male counterparts.
The concept for Gaia was born after Al Liu, Colectivo's VP of Coffee, found himself moved by the strikingly similar stories of three small-scale, women-led co-ops in Sumatra (Queen Ketiara,) Rwanda (Twongere Umusaruro) and Colombia (Huila Las Rosas.) Though worlds apart, each is led by a tenacious female daring to carve out a seat at the table for herself (and others) in a male-dominated world.
Gaia (named after the primordial Earth mother in ancient Greek mythology) is a hand-roasted coffee that is strikingly balanced and chocolatey with a pleasant acidity and light citrus and tropical fruit notes."
Colectivo hired more than 25 employees to staff the Evanston cafe. Store hours are 6:30 AM to 9 PM every day. You should check it out-you won't be sorry.
Photos: B. Keer unless otherwise noted