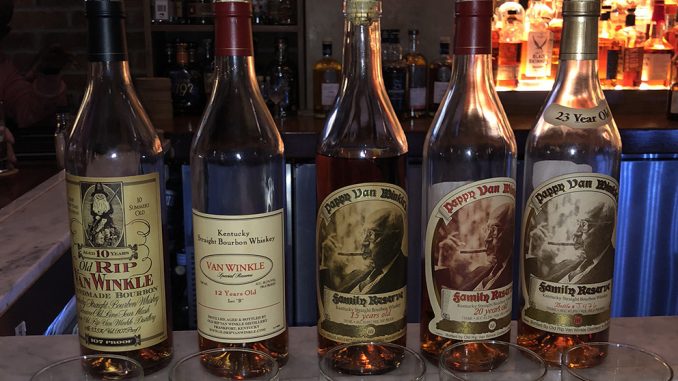 By Jake Gunst
Stop by The Franklin Room before Nov. 24 … you'll be Pappy you did
Of all the hard-to-find whiskeys in the world, the Pappy Van Winkle Special Reserve may be the most recognizable. This scarce bourbon fetches hundreds, even thousands, of dollars at auctions and on resale markets. That is, if it can be found at all.
The Franklin Room, an elegant speakeasy-style lounge in River North, snagged its share of Pappy bottles, and they're offering them at half-price for a limited time. The promotion was extended an extra week through Sat., November 24th.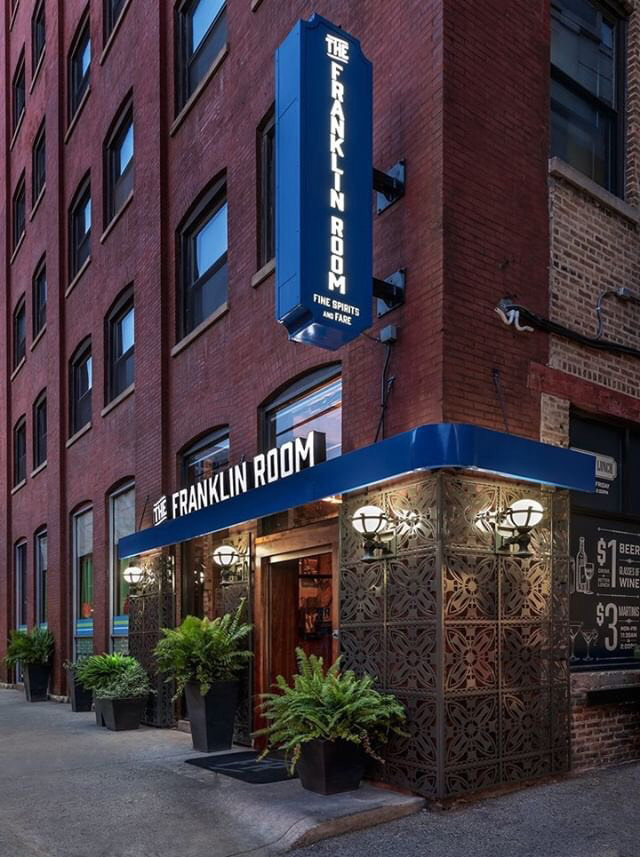 The Sazerac Company releases around 7,000 cases of Pappy Van Winkle in November every year (compare that to Jim Beam's annual outturn of 5 million cases). Some stores hold lotteries, so that a couple lucky patrons have the opportunity to buy one at retail price.
"We wanted to do something extraordinary in tandem with the annual release," says The Franklin Room owner Mike Schatzman. "Most people who can get their hands on a bottle try to sell it, instead of drinking it."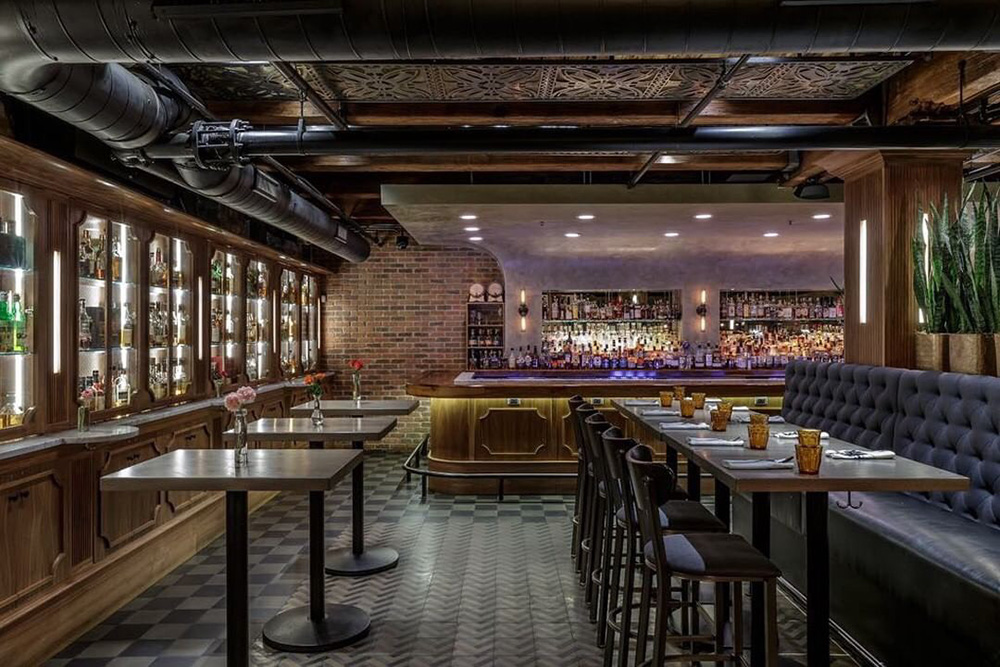 The idea for this promotion was his own, "We want to open bottles up and show people how great the product really is, and do it at an extremely attractive price point."
In addition to the legendary Pappy line, they have the Buffalo Trace Antique Collection. It includes five other sought-after heavyweights, like William Larue Weller and George T. Stagg, each $17.50 until the end of the promotion. Unless you regularly drop stacks for rare bottles, this might be your only chance to try some of these bourbons. Schatzman is confident that they have plenty of stock to last through the end of the promotion and beyond.
The Van Winkle expressions are unique whiskies for several reasons. The mash bill — the blend of grains fermented and distilled to create whiskey — must be mostly corn (51%) to be legally be called bourbon. Typically, the corn is supplemented by rye, along with a pinch of malted barley to kick-start fermentation.
Pappy Van Winkle, on the other hand, uses wheat as the secondary grain. Wheat provides a milder flavor than rye, which can be peppery and strong. Other examples of wheated bourbons include Weller, Maker's Mark and Larceny.
Another thing that sets Pappy apart are the extremely high age statements. It's not uncommon to see Scotch whisky aged 12, 15, or 20+ years, but it's unusual for bourbon. First of all, Kentucky is hotter than Scotland, which catalyzes the aging process and the evaporation process. The longer a whisky is aged, the more evaporates — lost to the so-called "Angels' Share." Secondly, US law requires bourbon to be aged in new oak barrels. In Scotland, Ireland, or Japan, whiskies have the advantage of aging in used barrels, where the sweeter and spicier barrel notes have died down. Individual barrels are specifically selected in order to be candidates for the long aging process.
Barrels that don't meet Pappy's strict standards end up bottled or blended under other brand names. A mantra attributed to the brand's namesake, Julian P. "Pappy" Van Winkle Sr., reads "We make fine bourbon, at a profit if we can, at a loss if we must, but always fine bourbon." It should be noted that the Stitzel-Weller distillery that produced Pappy Van Winkle was sold in 1972, closed completely in 1991, and reintroduced by The Sazerac Company in 2002.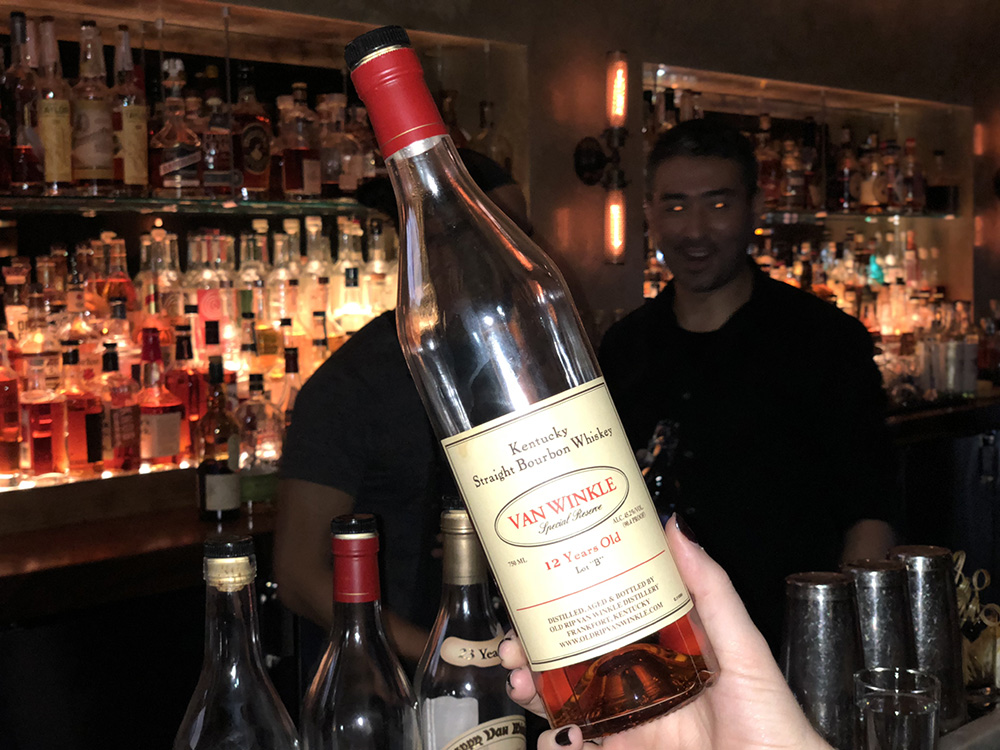 Contributing to the hysteria surrounding the fabled bourbon is a series of of heists, where distillery workers and a network of accomplices worked to steal hundreds of thousands of dollars worth of whiskey, sometimes barrels at a time, from Buffalo Trace over a number of years. Pappy Van Winkle kept getting rarer, while the hype only grew.
Does it live up the hysteria? Decide for yourself, but don't wait. The half-off promotion ends Saturday (and keep in mind, they're closed Thanksgiving).
You might as well get some credit for your tab, so consider signing up for their rewards program online (you'll get a 50-point head start, which is ¼ of the way towards a $20 gift card). The Franklin Room is part of the Union Hospitality group, along with Union Sushi and The Madison.
Photos:Jake Gunst unless otherwise noted.
More about The Franklin Room