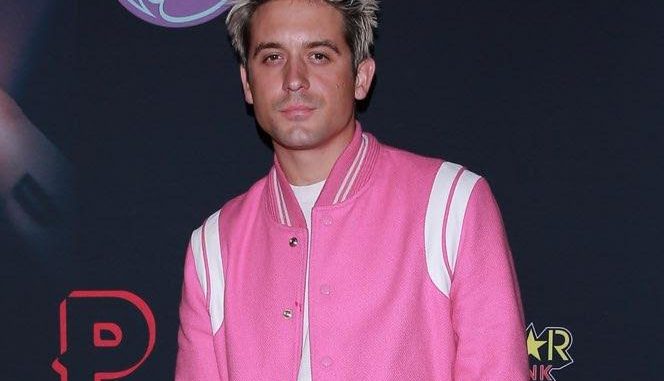 Recently thousands attended the 2018 Kandy Halloween Party in Hollywood, CA. Produced by Karma International and Phantom Energy, guests experienced hair-raising, haunted theme décor that scared and excited them at every turn! The best part of it all, G-Eazy put on a stellar performance for the elite crowd!
Held in the heart of Hollywood, the party featured best set and production designers who created multiple themed areas and haunted vignettes with dozens of scare actors and costumed performers. After 12+ years, Karma continued to bring five-star experiential production, immersive lighting and sound, and of course the world's sexiest crowd, and this event proved to be no different! Rockstar Energy, Kandyshop Bikinis, Provincial Vodka, Heineken, Luc Belaire sponsored the evening. 
The hit-maker sung a few of his hit singles such as: "No Limit," "1942," and more as the crowd hyped up for the evening. Sadly, shortly after this party G-Eazy and Halsey have split up, once again. The on again off again tumultuous couple have decided to call it quits due to  a lack of trust. An insider informed E! News, "G-Eazy and Halsey were doing well until a couple of days ago when G-Eazy performed at the Karma International party in Los Angeles on Saturday and was flirting with several girls in public." According to the source, "G-Eazy was telling everyone that he was single and that he and Halsey are always 'on-and-off' but they are currently split." 
Despite their latest setback, the rapper, 29, gushed about his "Him & I" collaborator at 97.1 AMP RADIO's 6th Annual We Can Survive concert."She's really inspiring to watch work, you know what I mean?" he told E! News. "I've been blessed and fortunate enough to get in the studio with a lot of artists that I admire, but she's one of those that when you hear her voice come through live from the booth, it's one of those, it just hits you right away. It's pure." So we can only hope this duo gets back on the right track!
The evening also featured live performances by Anthony Russo, DJ sets by Vice, DJCJ, Jack Henry, and DJ Pravin Shaw. Energizing sips were provided by Rockstar while guests also had the opportunity to enjoy Heineken as well. Additionally, Morning Recovery was available for partygoers to boost their body's natural response to alcohol, preventing hangovers the following day.