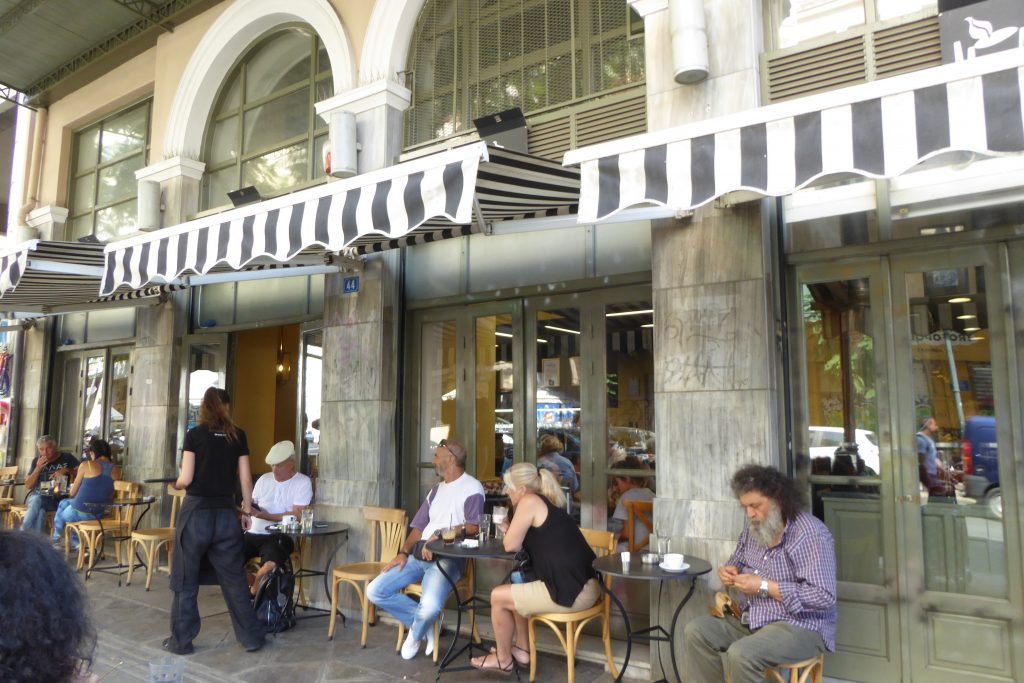 The Taste of Athens Urban Adventure  Tour is a creative delicious way to learn more about Athens with a small group of other adventurous people.  We increased our knowledge of the local food scene and markets during our visit to Athens in the summer of 2018.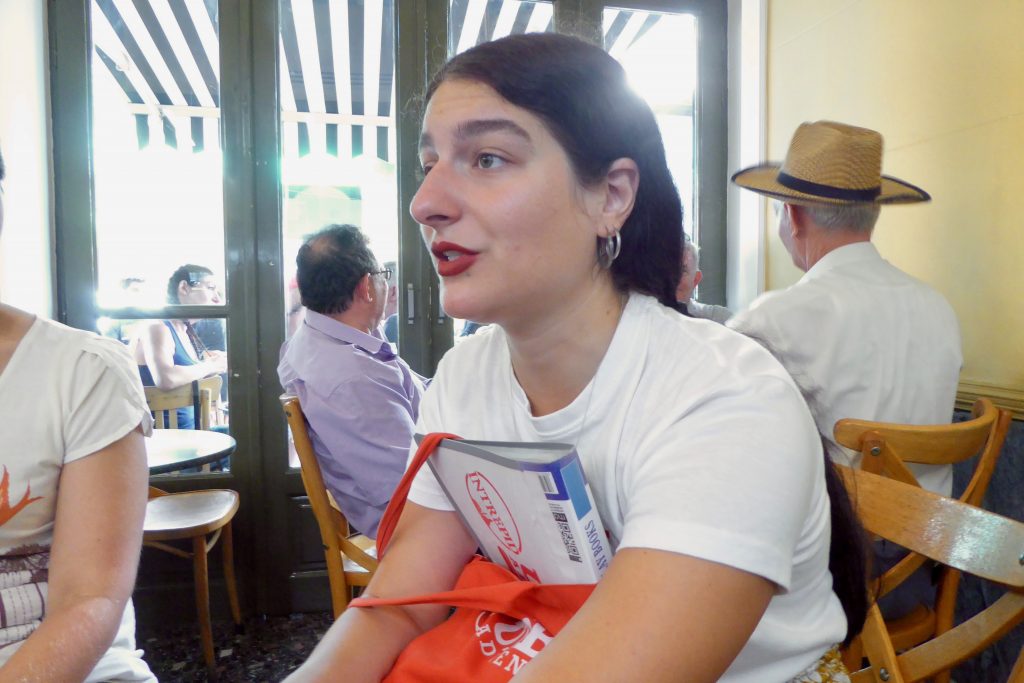 Our excursion began at Kotzia Square, located in the heart of Athens. This square includes the Mayor's house as well as several neo classical buildings. We met Evelina our tour guide and the other participants and headed for the Mokka Coffee Shop where we were introduced to the taste and ritual of Greek coffee,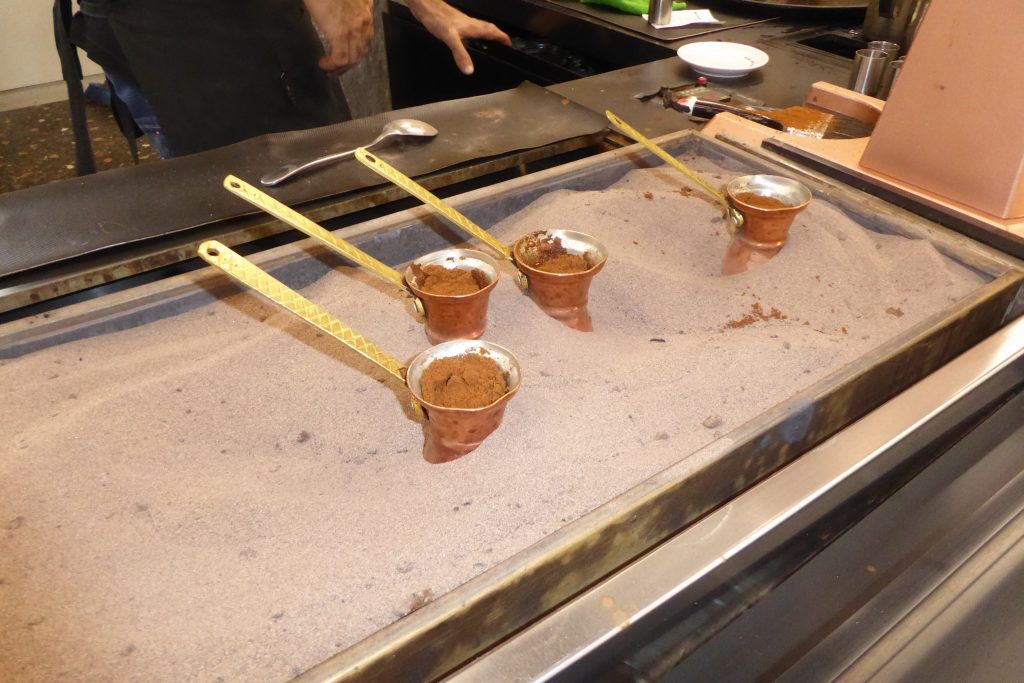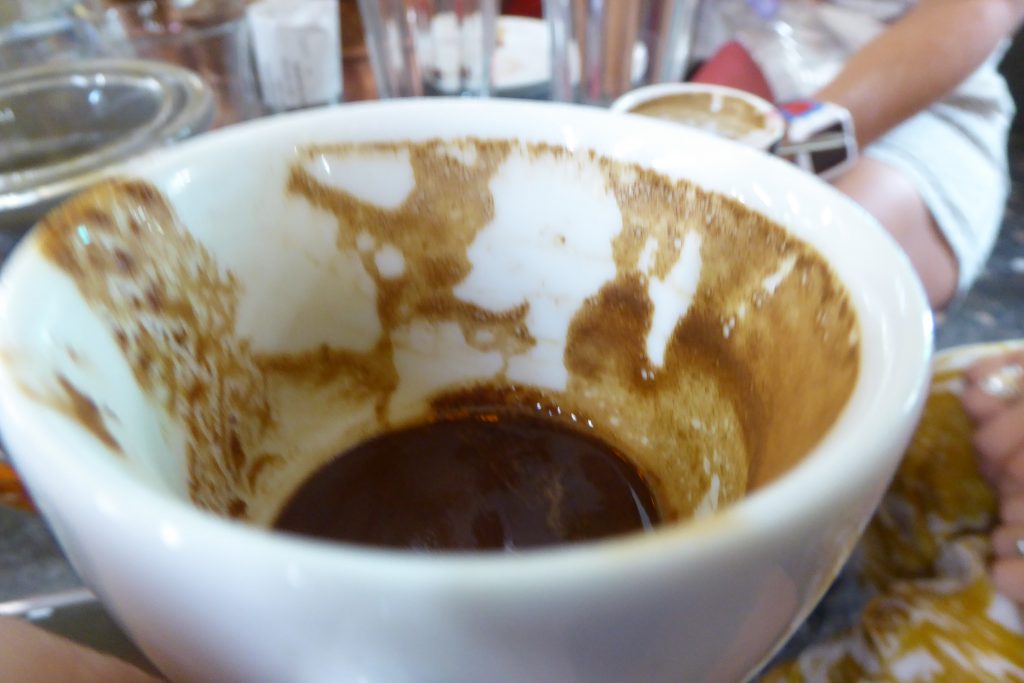 If the coffee is stirred, you will infuse it with grounds. For this reason, any sugar added to the coffee must be done prior to brewing. Do you want your fortune told? Then turn your empty cup over and inspect the configuration of the remaining grounds.
After folks satisfied their needs for a caffeine fix, we headed to the huge Varvakies Market. Evelina told us that more than 5,000 people visit the market each day. This is where restaurateurs as well as individual homemakers come to purchase food. We were overwhelmed by the wide variety of fresh fruits, raw meats, produce and fish on display. You could purchase squid of almost any size. We saw a freshly caught shark being cut up for sale.
After the hustle bustle of the market, it was good to visit the quiet pedestrian mall on Aiolou Street. As moved toward Aiolou Steet at a leisurely pace, we admired part of downtown Athens. It is often called a city of contrasts and the graffiti capital of the world. The contrast is between the ancient city and all the new construction. You don't have to look very far to see the graffiti. Some of it is quite good – could be some future artists practicing here.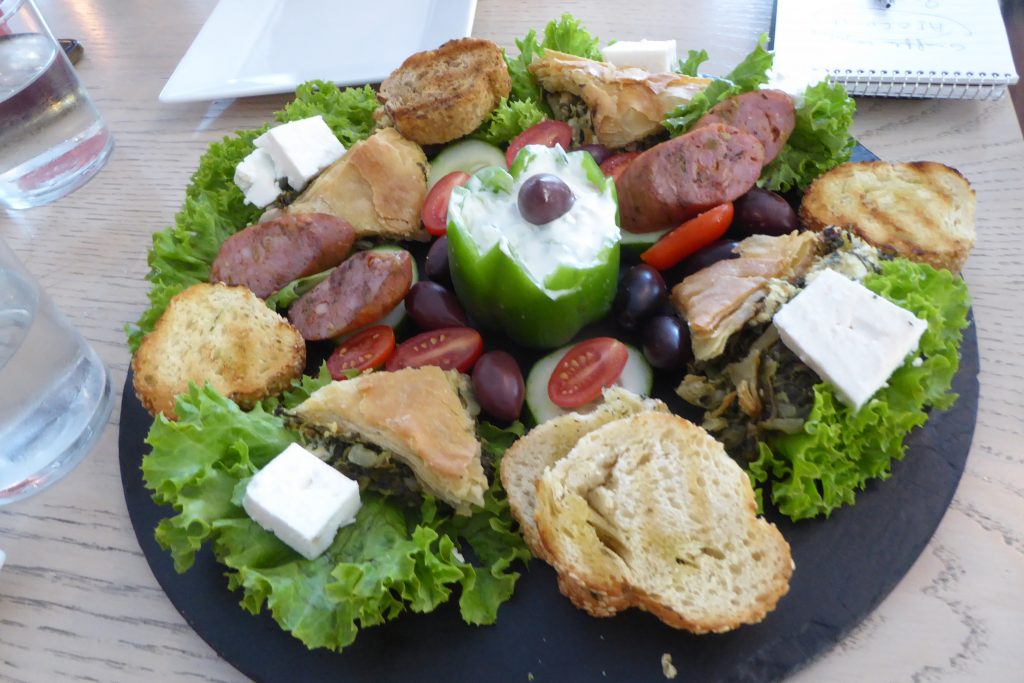 Our next stop was at the Meliartos Restaurant where we were sampled a variety of Greek Food. We had small sandwiches, Greek salad and tasty Moussaka and Spanakopit which is a Greek spinach pie. 
Evelina next led us to St. Irene Square. This area in the heart of Athens is a vivid and hipster neighborhood filled with spots for food and drinks. We visited Lukumades which is known for its deserts and drinks.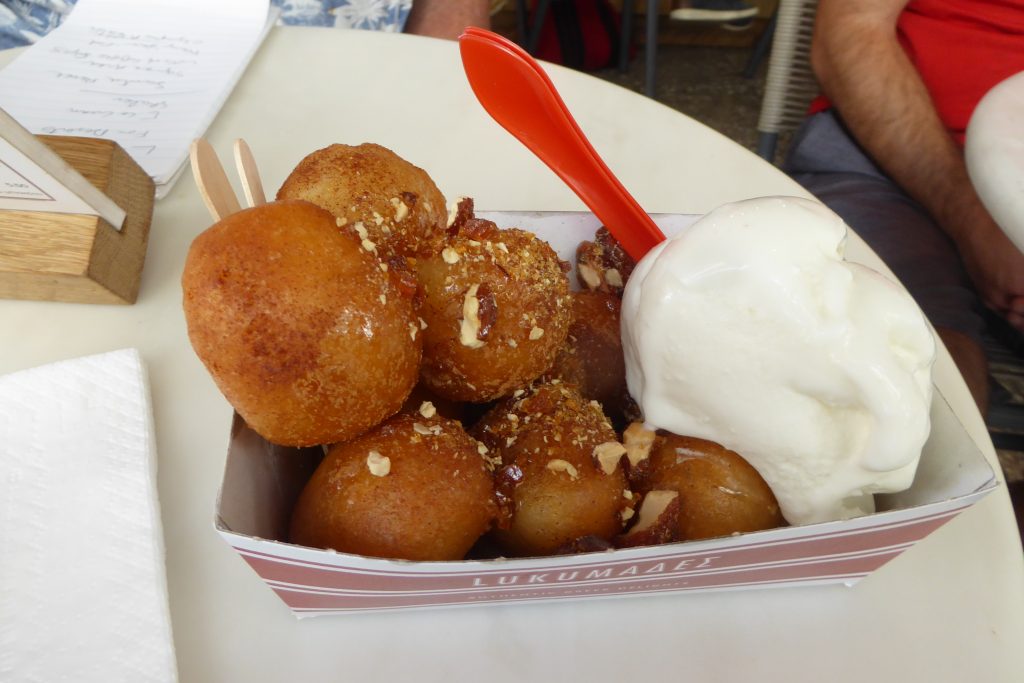 We sampled a variety of these treats washed down with coffee spiked with tsidoudia, a Grecian grape liquor. What a great end to a fun-filled eating experience.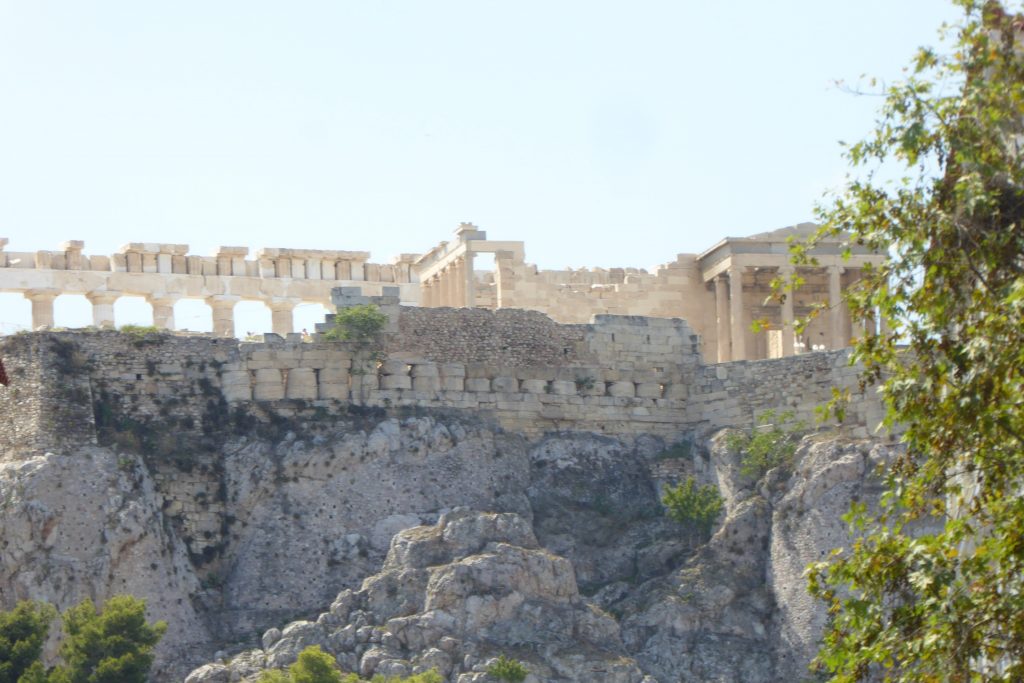 After finishing the tasty snack, we said our goodbyes at Government Square which is the entrance to the Plaka District and the Athens Flea Market where we spent the afternoon shopping.
The Taste of Athens Urban Adventure Tour was a delicious change of pace from visiting ancient ruins. It gave us a unique opportunity to explore the other side of Athens as well as fill our stomachs with local specialties. It is worth exploring.