Matt and Mark Harris and WOW! Creations always hold the preeminent gift lounge that signifies the beginning of the Emmy Awards weekend and the 2018 version lived up to their high standards. Guests were treated to an amazing day at the W Hotel in Hollywood on September 14th, with the annual WOW! Creations Pre-Emmy Awards gift lounge.
Face Forward was established in 2007 by the Alessi family to provide pro bono physical and emotional reconstruction for women, children, and men who have been victims of domestic violence, human trafficking, or any cruel and criminal acts. The mission of Face Forward is to provide emotional support and reconstructive surgery for those victims. To help support Face Forward, they are holding their 9th Annual Face Forward Gala at the Beverly Wilshire Hotel on September 22nd. For ticket information, visit Face Forward
LaLa Vie was introducing guests to their three-step anti-aging line of skin care products. LaLa Vie Oil in Lotion is a moisturizing lotion combined with granular oil that serves the roles of emulsion and essence lotion all-in-one. Finally the Chiffon Cream is a rich face cream that contains rich and buttery oils that will leave your face feeling silky smooth throughout the night and into the next morning. For more information, visit: LaLa Vie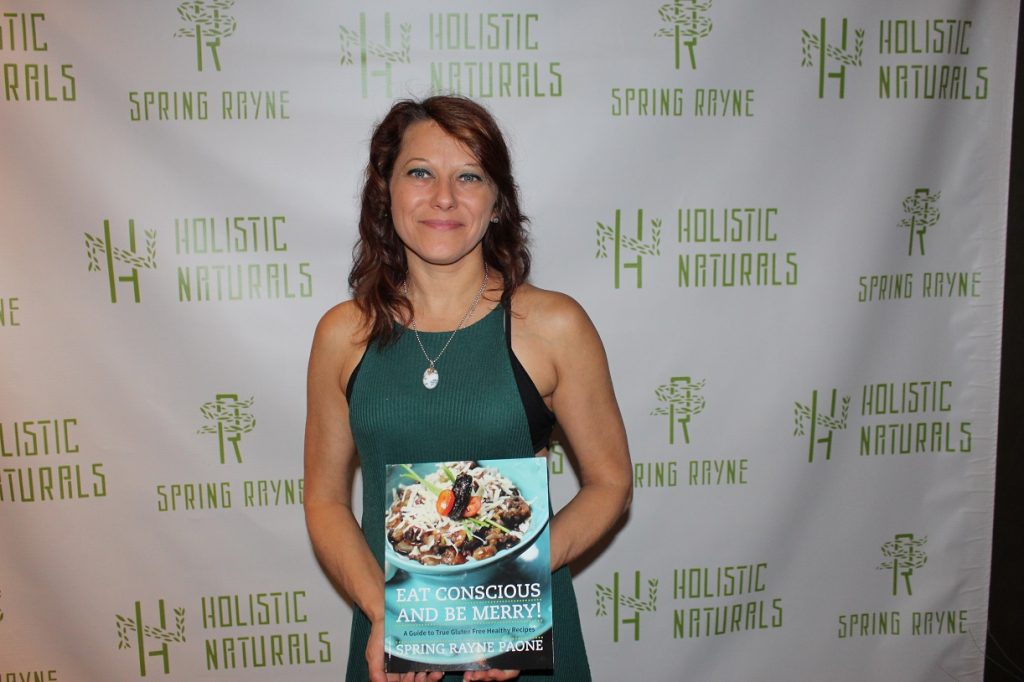 Holstic Naturals was gifting their Holistic Natural products that are 100% Organic, Wildcrafted, Fair Trade Herbs and are packed in Kosher Certified Vegetarian Capsules. They contain no chemical fillers, preservatives, sugar, caffeine, soy, wheat, or gluten and are made in the USA. If you are looking for a natural remedy in tea or capsule form, they have something for whatever is bothering you. For more information, visit: Holistic Naturals
Brew Rebellion from San Bernadino, was sampling an assortment of their great tasting beers including the wonderfully rich and flavorful John Paul Jones Peanut Butter Stout. For more information, visit: Brew Rebellion
BeatBox was sampling and gifting their flavorful cocktails in a box. For more information, visit: BeatBox
Saborino was gifting their morning masks. This mask completes a three-step process in only 60 seconds. It cleanses, tones and primes your skin all with one mask. For more information, visit: Saborino.
DabaHair was gifting their innovative package of products that help treat people with hair loss or thinning hair. The Sun and Moon products are highly concentrated nutrient based products that help restore vitality to your hair. DabaHair also has a micro-needle scalp roller, the iHelmet that is a hair growth system with 200 lasers and finally the DabaHair vitamins the compliment all of their products. For more information, visit: Daba Hair
Nutrivsta was sampling and gifting their 100% natural coconut water that comes young coconut and leads to lower blood pressure, weight loss, boosted energy and hydration. For more information, visit: Nutrivsta
G4 Tequila was sampling their tequila aged in bourbon barrels. For more information, visit: G4 Tequila
The Wine Caterers were sampling an assortment of wines that you could experience on one of their wine tasting packages. For more information, visit: Wine Caterers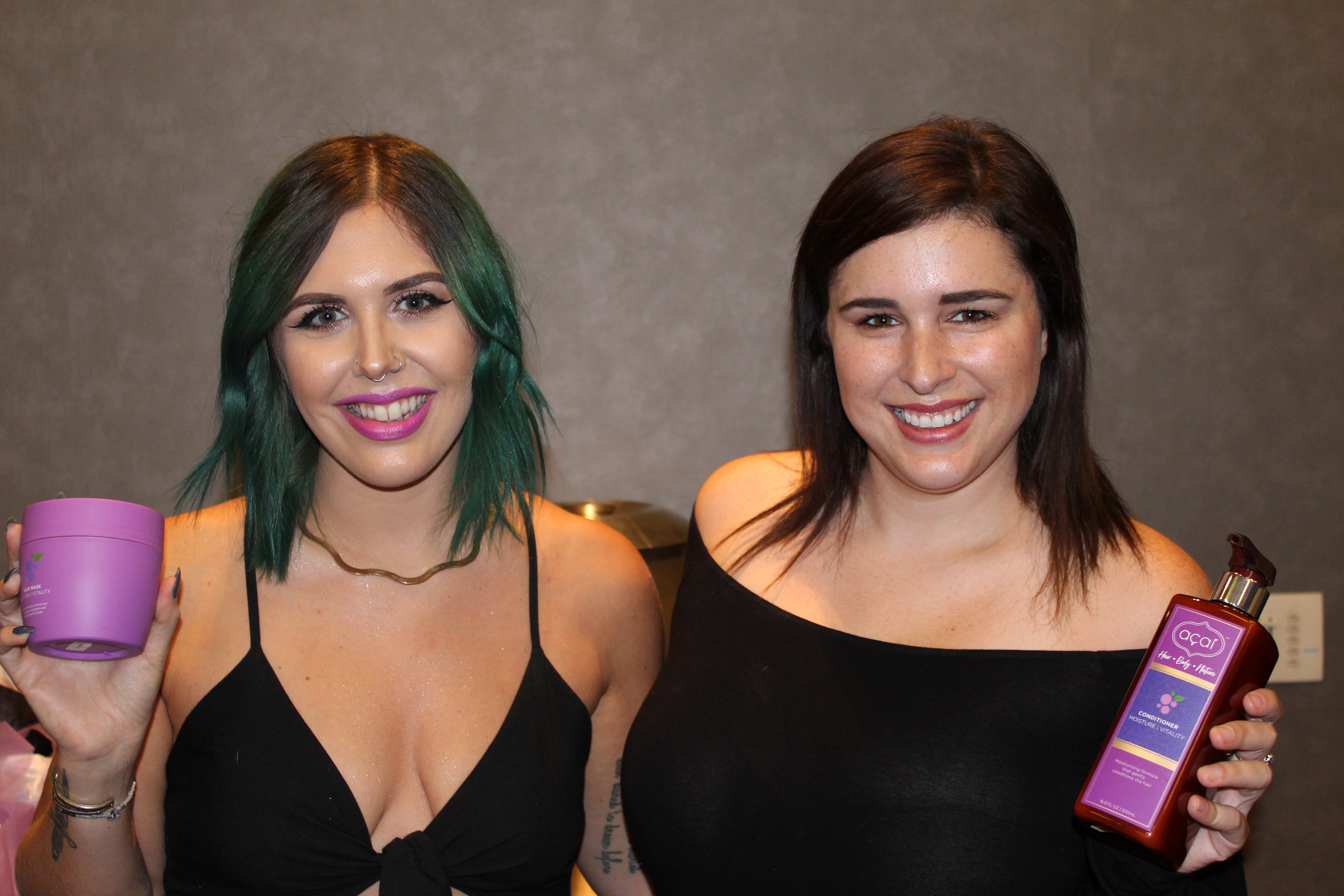 Acai hair care collections was gifting an assortment of their products that are focused on using the superfruit acai that is filled with vitamins, anti-oxidants, minerals and fatty acids. From shampoos and conditioners to masks and treatment oils, Acai has hair care products for every type of hair. For more information, visit: Acai
Vanessa Petronelli was gifting her self-meditation that is calming for anyone. Vanessa also is a spiritual teacher, who offers 1-1 programs as well as group programs to help you make a change in your life. For more information, visit: Vanessa
Aztec Secret Indian Healing Clay was gifting their product which is bentonite clay from Death Valley, California, where it is sun- dried for up to six months in temperatures that sometimes reach 134 degrees. It contains no additives, fragrances or animal products and deep cleans your pores and helps with acne and blemishes. For more information, visit: Aztec Clay
Aubio Life Sciences was gifting their cold sore treatment gel. Aubio Cold Sore Treatment Gel treats the symptoms of pain and itching. As you get older there are reports that cold sores become fewer as immunity improves. For more information, visit: Aubio Daily Body Restore was gifting their probiotics with digestive enzymes. For more information, visit: Daily Body Restore
GlaMore is your fashion destination for UNIQUE, TRENDY, FASHION FORWARD apparel and statement jewelry pieces. For more information, visit: GlaMore
Tipsy Traveler was sampling cider from her mobile beverage service that can take the work out of any party. For more information, visit: Tipsy Traveler
Matthew Imes was gifting his book "What If..Imagine the Possibilities".
VIAVAI Fashion was showcasing her latest line of women's attire. For more information, visit: Viavai
Dama Tequila was serving up an assortment of cocktails using their tequila that was created for the palate of a woman. For more information visit: Dama Tequila
Dirtnap was showcasing their handcrafted small batch beard grooming and mustache wax products that are designed, formulated, hand mixed, hand labeled, and hand poured, by the creators of Dirtnap. For more information, visit: Dirtnap
Schwarzkopf Profesional Hair Care was gifting an assorment of hair care products from their lengthy lineup. From shampoo, to hair coloring and anything else your hair might need. For more information, visit: Schwarzkopf
Hillbilly Hustlers was gifting their unique t-shirts and sharing details on how they provide opportunities and resources for Veterans and rehabbed individuals getting back into the work force by providing work shoes, boots, clothes, hand tools. For more information, visit: Hillbilly Hustlers
Guests were also gifted Dental Lace, refillable and fashionable dental floss. Games were gifted from Lethal Chicken Games including WTF (What the Film). Hollywood Eye Magic was gifting their instant anti-aging under eye treatment serum. For more information, visit: Hollywood Eye Magic.
Solsol was gifting their solar powered hats. Featuring a lid that is covered with solar panels, this is the perfect hat to wear when you are out and about to make sure that your phone stays charged. If you are looking to create a hat for company, this is the perfect hat that will carry your logo and will always be a hit with the easy to use and built in charger. For more information visit: Solsol
The Wow! Creations Public Relations is a boutique P.R. Firm owned by the Harris Brothers also known as the Kings of Swag can be contacted at:  Wow Creations Public Relations