There are times a venue is so stunning that it can distract you from a lesser menu. Even though sbe's Doheny Room has one of the most stylish venues in all of West Hollywood, that did not deter them from creating a menu that somehow manages to outshine the interior and puts the focal point on the plate as opposed to the surroundings.
In addition to the flavorful sharing plates menu at Doheny Room, Chef Geraldine Evans added five new summer specials for August, now available through Labor Day. The new dishes offer a wide range of flavors so everyone in your group is sure to find one, if not all of these creations to their liking. The jewel of the summer menu without question has to be the Chilean sea bass. You are not going to find sea bass cooked any better than this, light and flaky and falling apart with the touch of a fork, by itself this perfectly seasoned six ounces of sea bass would be wonderful all by itself. Throw in some fresh, lightly cooked bok choy, some chimichurri, a little apple fennel and you have a perfectly balanced dish that you won't forget. If you must have a sauce, the lemon cream sauce is packed full of flavor, but certainly is not needed.
Thai flavor takes center stage of the menu with the Thai chicken salad and the very uniquely prepared Thai chicken sliders. The sliders are full of freshness from the combination of Romaine lettuce, cucumber, mint, red onions to go along with a slight citrus taste from the Yuzu aioli. The sliders are really brought to life from powerfully flavorful Thai dressing that also gives it just enough heat to make you reach for a drink. The salad might be chicken, but there are so many layers of flavor that you might just forget about the chicken. The sweet peanut chili dressing has that combination of just enough sweet and not too much heat and then is has freshness brought in by Napa and red cabbage along with purple watercress and the flavors never seem to end with the additions of cilantro, Thai basil, edamame, peanuts and scallions. There is definitely a lot going on for a salad, but every component compliments each other.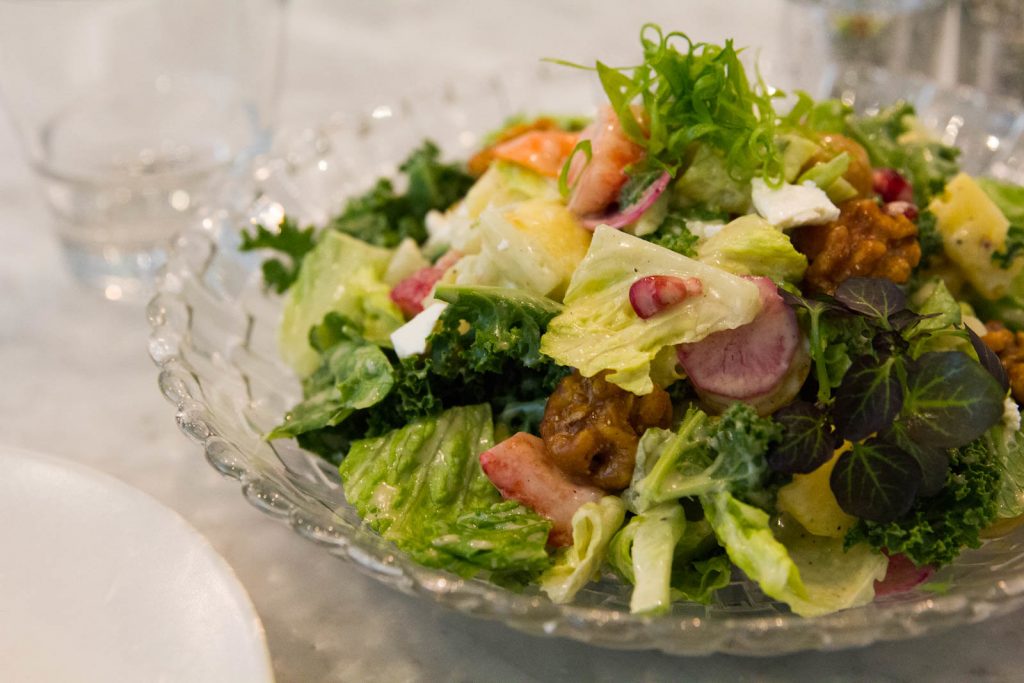 The summer salad truly lives up to its name, giving you a taste of summer in every bite. The fresh Romaine lettuce, kale and purple radish make up the bed, but it is the mint, fresh strawberries, cucumbers, vibrant heirloom tomatoes and pomegranate seeds that really makes this scream summer. To really take this salad over-the-top, you are going to find feta cheese and candied walnuts throughout. Finally, the spicy tofu roll gives you everything you would want in a sushi roll, with the tofu being complimented with a spicy mayo and sprouts to freshen up the experience. The rest of the menu is pretty unique and flavorful as well featuring such dishes as avocado & beet sushi and corn & asparagus sushi, made with tempura corn.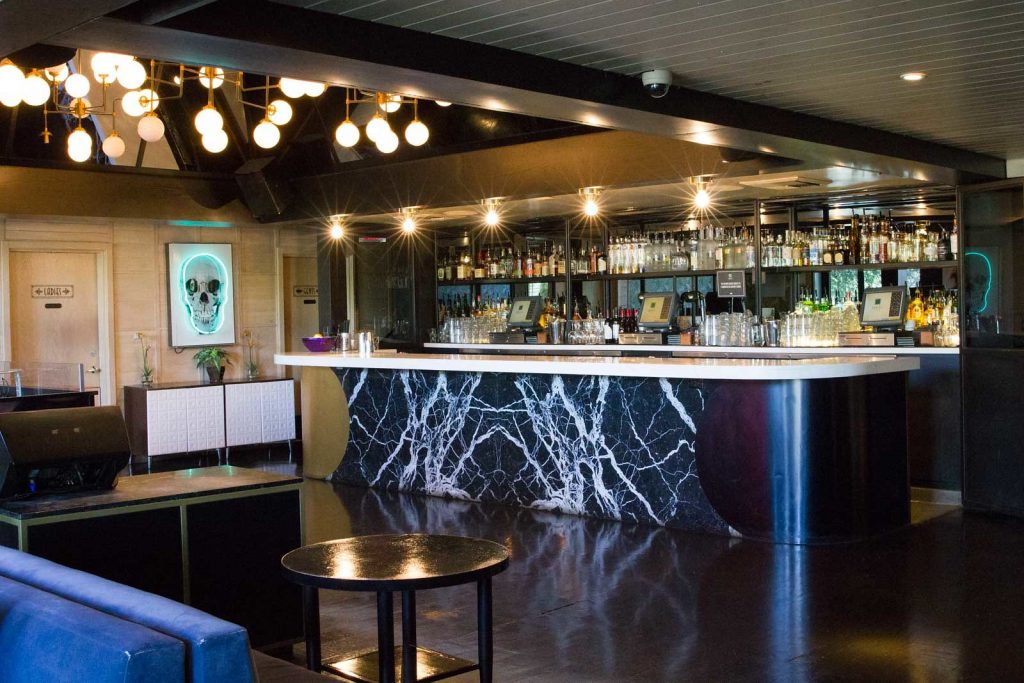 If you are looking for a classic, well-made crafted cocktail, Doheny Room will not disappoint. One true measure of any bar is the old fashioned, that look, the aroma, this is simply a cocktail for the ages. Well Doheny Room has their version, Dean's Old Fashioned, created with Knob Creek Rye Whiskey, orange curacao and angostura bitters. I could just let the scent of this cocktail overwhelm me all night if it didn't taste just too good to not let my other senses enjoy it as well. While you seemingly can't go wrong with any of the signature cocktails, the other must try is the Strawberry Fields. You do get strawberry, but this is not an overly powerfully sweet drink as it uses Hennessy VSOP and Cointreau and then a combination of lemon, fresh strawberry and mint to lighten it up.
There are two ways to finish off your Doheny Room experience and if you are smart you will experience both of them. One is going upstairs at 11 p.m. to take part in the nightlife that takes over Doheny Room. The other is to order the chocolate dome. The chocolate dome not only needs to be seen, but eaten. A large chocolate ball is lit on fire and melted down into a ridiculously decadent dessert that that includes: meringue, chocolate crémeux and chocolate crumble and each bite is truly amazing.
For more information, visit: Doheny Room