Is your epidermis showing?  Don't worry, it should be! Your epidermis is the top part of your skin, and your skin is your body's largest and fastest-growing organ.  It's all about the skin.  Skin defines age and skin defines beauty. Simply put, healthy skin is vital for our survival both emotionally and physically.  What we put on our skin is just as important as what we put in our body; both affect the well being of our entire body (skin included!). So, the next time you slather on that chemical laden lotion or soak in a toxic tub, remember that your skin absorbs a large percentage of what you put on it.
For healthy, beautiful, age-defying skin, you might want to explore Viora.  This medical aesthetic company is the premier global leader in the health and beauty sector that uses state-of-the-art technology to make us look and feel our very best!  For over a decade, Viora has provided minimally invasive and non-invasive treatments to patients all over the world.  With over 10,000 installations and over 1 million treatments performed, Viora is represented by distributors and subsidiaries in over 65 countries.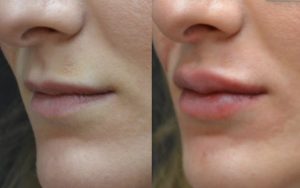 This exciting skin care company has revolutionized the beauty industry with its impressive technologies.  Using CORE technology, the Viora treatments target specific layers of the skin to precisely heat the underlying network of collagen and elastin fibers, increasing the metabolic rate of subcutaneous tissue. Clinical tests confirm the validity of CORE technology, specifically the fact that practitioners can control penetration depth, target different tissues for a variety of treatments, and attain efficacy temperatures faster.
Viora's CORE treatments include:
Multi-CORE delivers energy specifically to the depths of the fat cells as well as the reticular and papillary dermis singularly or simultaneously with the reaction.  Multi-CORE technology also enables RF energy to be delivered into the dermis to stimulate fibroblasts, elastin and collagen.
V-FORM and V-ST. CORE (RF) technology works by reducing the fat cell volume and increasing the cell metabolism as well as increasing local blood circulation and lymphatic drainage with the gentle vacuum suction.
Viora's CORE treatments have varied modes:
Mode 1 penetrates at 0.8 MHz which targets the Hypodermis (fatty tissue);
Mode 2 penetrates 1.7 MHz targeting the Reticular layer of the dermis stimulating collagen, elastin and fibroblasts;
Mode 3 penetrates  2.45 MHz targeting the Papillary layer of the dermis stimulating collagen elastin and fibroblasts as well.
Mode 4 includes 1/3 of each energy frequency simultaneously.  This multi-channel mode enables the heating of all dermal layers simultaneously. The collagen then shrinks and the rigid collagen's cross-links are broken, thereby restoring the skin's flexibility and thickening the dermis.
Additionally, Viora employs PCR™ (PulseConfiguRhythm™) which elevates Light technology for treating hair removal, skin rejuvenation, pigmentation, vascular lesions and acne clearance by generating various pulse structures and provides adjustable pulse duration – from single to multiple to rapid pulse – ensuring that every skin type and condition can be treated.
For those more difficult areas to treat, there is SVC™ (Switching, Vacuum, Cooling) technology, creating a less painful, safer, and more controlled treatment experience to benefit both practitioners and patients.  Enabling the treatment of areas considered more difficult, such as the neck, décolleté and hands due to the reduction in pain, procedures utilizing SVC™ are suitable for all skin types.  SVC™ technology provides increased comfort for patients, both during and after treatments. This minimally invasive treatment delivers significantly less pain and reduced downtime while patients receive outstanding clinical results. Additionally, the risk of PIH (post-inflammatory hyper pigmentation) is almost zero, making fractional RF treatments a much more attractive alternative to laser technologies for those patients on the Fitzpatrick scale who are more susceptible to suffering from PIH.
The most commonly requested Viora treatments are:
The ReFit concept by Viora — which treats the excess skin after extreme weight loss, whether that loss is by diet, exercise, surgical intervention or childbirth.
Viora's skin tightening techniques are popular because they provide measurable results, most notably the appearance of firmer and tighter skin.  Most people request the facial area, but their treatments are suitable for all body parts including jowls, cheeks and forehead, as well the sensitive areas around the eyes, neck and décolleté.
ReLift is also often requested. It is the most effective solution on the market for treating sagging skin and local facial and neck fat.
There is also Viora ReVive. This treatment is the answer to vulval tissue conditions, offering the most up-to-date solution in the non-invasive treatment market.
To check out Viora's extensive services, visit Viora to book an appointment, click on the patient portal on the website, enter your zip code and voila!  You will be able to locate the nearest physician/office closest to you.  Viora is located in 65 countries, so you can even "beautify as you travel!"
Photos courtesy of Viora.