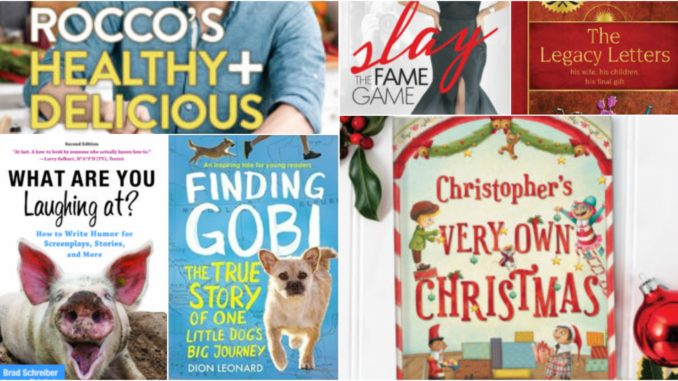 All items are listed from most to least expensive.
Little Free Library Book Exchange (Red Two-Story Shed)
A Little Free Library is a community book exchange that inspires readers and brings neighbors together. This popular two-story design is perfect for books of all shapes and sizes and will be a tasteful addition to your neighborhood. Plus, its trusted Amish construction and slanted, black metal roof (which prevents rain and snow from accumulating) will protect the books inside.
Little Free Library is a nonprofit organization that inspires a love of reading, builds community, and sparks creativity by fostering neighborhood book exchanges around the world. Through Little Free Libraries, millions of books are exchanged each year, profoundly increasing access to books for readers of all ages and backgrounds.
$339.00  Buy now!!
Cocktail Chameleon
From the classic Margarita to the Love Byte, a stunning new home mixologist's one-stop guide is award-winning designer and producer Mark Addison's invitation to join him as he dresses up twelve cocktails in twelve unique variations for 144 signature takes on the classics. The book is called COCKTAIL CHAMELEON and signed copies are exclusively available at www.cocktailchameleon.com, just in time for holiday entertaining.
$50.00  Buy now!!
America The Great Cookbook
We asked America's best chefs a personal question: What do you love to cook for the people that you love? And they answered in America The Great Cookbook — the ultimate celebration of the most delicious food to be discovered in the country today, in all its glorious diversity, from our top chefs, artisan producers, and fascinating food heroes.   This one-of-a-kind, freshly photographed recipe collection presents portraits of America's foremost food personalities and their intimate stories about food, family, and their passion for cooking — each accompanied by one or more of their personal signature dishes and family favorites.
From well-known chefs and TV personalities like Mario Batali, Buddy Valastro, and Carla Hall to culinary revolutionaries such as David Chang, Michael Voltaggio, and Dan Barber, 100 of America's top food personalities share their most treasured home recipes in America The Great Cookbook. Lavishly photographed with spectacular images of food and locations from across the United States, this gorgeous cookbook highlights what is the very best about America and its rich culinary traditions. With a unique cover designed by renowned artist and letterer Jessica Hische, America The Great Cookbook is a beautiful book you can explore, share, and cook from for years to come for those that you love.
America The Great Cookbook fights childhood hunger by helping No Kid Hungry connect kids with at least 200,000 meals.
$40.00 Buy now!!
Horacio Printing
Unlock your inner artist and ignite your God-given purpose, with these beautiful Christian Planners and Journals.  10% of the retail price goes straight to A21.org, an incredible non-profit organization that is fighting human trafficking globally!
$40.00  Buy now!!
Once Upon A Book Club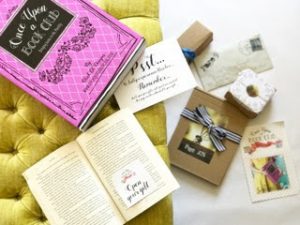 Don't just gift a boring old book this holiday season. Give the gift of a monthly book club subscription from Once Upon A Book Club. Bringing books to life each month, Once Upon A Book Club is a unique reading experience that adds a different element to turning the page. Each month, you'll receive a book to read, a 5" x 7" quote print, along with 3-5 corresponding gifts to match a quote or item mentioned in the book! Each individually wrapped gift has a page number and readers open the gifts as they finish the corresponding page – the gifts are so carefully chosen to correspond with the book that the experience is absolutely unforgettable! For example, if a character in the book is gifted a special floral hand-painted mug of yellow, red and teal, subscribers will be prompted to open a gift with that EXACT mug at the exact moment in the book, as if the reader is truly a part of the story. Complete with discussion questions and special "Meet The Author" events over social media, this book club subscription is unlike any other!
$35 and up  Buy now!!
ADHD: Overcoming the Label and Thriving
Beyond ADHD weaves Emmerson's personal story of his ADHD diagnosis, exploring along the way the latest medical, scientific and societal explanations and tools for managing and living with the condition. Including interviews with a number of experts at the forefront of next-generation ADHD diagnostics and treatment, he questions the cookie-cutter way ADHD is commonly diagnosed and treated. Suggesting that the list of symptoms often used to identify ADHD can be attributed to many other disorders and conditions, he explores how and why ADHD diagnoses have increased by 50% in the last ten years.
$34.20  Buy now!!
Pantry and Palate: Remembering and Rediscovering Acadian Food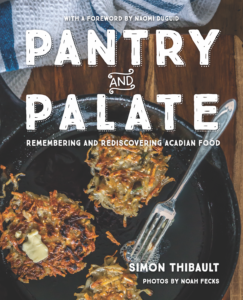 In Pantry and Palate, journalist Simon Thibault explores his Acadian roots by scouring old family recipes, ladies' auxiliary cookbooks, and folk wisdom for 50 of the best-loved recipes of Acadians past and present. Recipes run the gamut from Acadian staples such as potato pancakes called Fring Frangs, Rappie Pie, Chicken Fricot, and various forms of meat pies; old-fashioned foodways, such as how to render your own lard, and make the most of out a pig's head; and sumptuous sweets take the form of Rhubarb Custard Pie or a simple Molasses Cake. Thibault not only discovers the past lives of his immediate and extended family, but their larders as well.
Including essays celebrating the stories behind the recipes, a foreword by bestselling author Naomi Duguid (Taste of Persia), and photos by noted food photographer Noah Fecks (The Up South Cookbook), Pantry and Palate is magnifique from page to plate.
$34.95  Buy now!!
My Very Own Christmas Personalized Storybook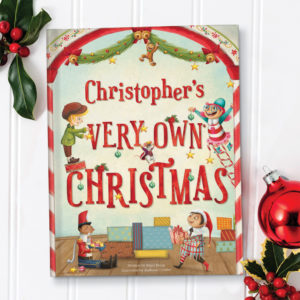 Bring home the Christmas magic with a personalized storybook celebrating your child's name! For each letter brought to the tree, Santa's friends herald your child's special qualities: A for Artistic, B for Brave, and so on. The book also includes a glossary of all the characters in Santa's workshop!
Make this a treasured keepsake and personalize this book with your child's name, gender, home town, and birth date. The dedication page can be customized with a photo of the child and a special message.
$34.99  Buy Now!!
Product Photo Books
Photo Books are a unique way to combine and display all of your favorite photo memories in one customized space. Our Hardcover Photo Books come in five popular sizes and two hand-stitched binding options: classic and lay flat.  Each book is crafted with the utmost care and printed on archival quality, acid-free press paper, which means the integrity of your photos will remain intact for more than 200 years. Finish your photo story with a leather, cloth, or luster photo cover. Turn your images into an heirloom that can be passed down for generations to come.
$29.00-$75.00  Buy now!!
Illustrated Guide to Great Smoky Mountains National Park
The 128-page Illustrated Guide to Great Smoky Mountains National Park book includes 40 full color posters from the Anderson Design Group's award winning Illustrated National Parks Collection. The book also includes beautiful wildlife and scenic photography from the Smokies, travel tips and trail tours, an illustrated Park Map featuring must-see landmarks, an historic overview of Great Smoky Mountain National Park and compelling stories from former Park Rangers. Designed in Nashville and printed in the USA, the new hardcover and softcover Illustrated Guide to Great Smoky Mountains National Park is available for purchase at adgstore.com or at Anderson Design Group's Studio Store, 116 29th Avenue North in Nashville
$29.99 – 39.99  Buy now!!
Rocco's Healthy + Delicious
On October 17, 2017, Rocco debuts his best cookbook yet, Rocco's Healthy + Delicious, with almost 250 totally Instagram-worthy recipes. The healthy lifestyle crusader moves away from the diet theory focus of his previous bestsellers and delivers what people have been asking for – a cookbook with hundreds of quick, easy recipes to help them live a healthier life! Better yet, every recipe is accompanied by a beautiful full-page photo.
Rocco's Healthy + Delicious is full of mostly plant based recipes for every moment of your life – from mornings to midday and meaty mains, plus whole chapters on smoothies, veggie burgers, avocado dishes, snacks, trail mix & chocolate. Each recipe is gluten-free, dairy-free, no sugar added, carb and calorie corrected and emphasizes eating real food.
$29.99  Buy now!!
OwlCrate Jr
OwlCrate Jr is a monthly subscription box for bookworms aged 8-12 (or anyone still young at heart!). Each box includes a newly published hardcover novel, carefully selected for our middle-grade audience, along with 3-5 fun and unique items connected to that month's theme. Or boxes aim to make reading fun for kids and each month's new theme encourages curiosity, creativity, and imagination! (image credit to @robbyreads on Instagram)
$27.99-25.99/month + shipping  Buy now!! 
Inside Studio 54: The Real Story of Sex, Drugs and Rock 'n' Roll from Former Studio 54 Owner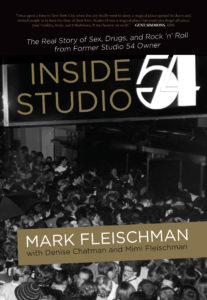 This September, former club owner Mark Fleischman release his first book, Inside Studio 54, which gives an unprecedented access to the infamous venue, its famous patrons and their nocturnal activities. The book is available at Amazon.com, Barnes & Noble and independent bookstores nationwide.  Inside Studio 54 gives an unrestricted behind-the-scenes tour of the infamous club, through the crowd to a place where celebrities, and the beautiful people sip champagne and share lines of cocaine using rolled up $100 bills.
$26.95  Buy now!!
UNDER WATER by Casey Barrett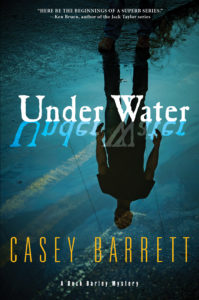 Olympic swimmer Casey Barrett writes what he knows in his debut mystery about a former competitive swimmer turned investigator searching for the missing sister of his former teammate. From the expensive penthouses of the Upper East Side to the drug-addled studios of the East Village, secrets and murder lurk just beneath the surface of New York City and its inhabitants.
$25.00  Buy  now!!
Motherhood is a B#tch!: 10 Steps to Regaining Your Sanity, Sexiness, and Inner Diva
DivaMoms.com CEO Lyss Stern returns with her second book, Motherhood Is a B#tch!: 10 Steps to Regaining Your Sanity, Sexiness, and Inner Diva. A follow up to Stern's 2009 best-seller, If You Give a Mom a Martini… 100 Ways to Find 10 Blissful Minutes for Yourself, Motherhood is a B#tch! is the modern mom's guide for dealing with the day-to-day chaos of child rearing with style, savvy and grace.
The book provides an easy, light-hearted program to empower frazzled moms to channel their inner b#tch and seize control of their lives. Stern tells it like it is, explaining how women can lose their sense of self once they have children and why it's important to reclaim it.
$19.99  Buy now!!
Scrumptious Sandwiches, Salads and Snacks
Whether you are a working parent, a teenager, a busy professional, single parent, young couple, or caretaker, this collection of scrumptious, simple, and healthy recipes will help you learn to prepare foods that taste good and are good for you. This book contains 50 light and nutritious recipes using ingredients that you probably already have in your kitchen. The recipes work for on the go, as well as at home. Each recipe has an easy to read nutrition label to teach young and old alike the value of what you eat.
$19.95  Buy now!!
Our Guardian Renegade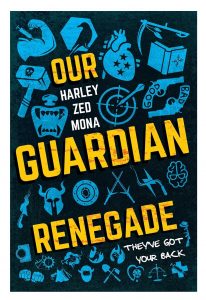 In the world of Senia, lawlessness consumes much of the planet, save for few city-states. Two of the most powerful, White Heart and Avalon, prepare for war with each other. In light of this approaching threat, a White Heart general, Amber Leavett, is green-lighted to form a special-ops unit, comprised of the best of the best, dedicated to protecting the the innocent in a time of darkness. An ambitious general, a gunslinging tactician, an attack dog, a savage berserker, a cyborg raven, a sensual vigilante, a civil-rights leader, a ghastly thanatologist, and an orphan cryomancer, are all united because of their common enemies, and they become the indomitable Guardians. By overcoming the battles they face, they make a name for themselves as heroes of legend.
Drawing a cast of other vivid characters and factions into the fray, Our Guardian Renegade brims with unique and fascinating stories of intertwined fates, and it delves deep into themes of society, race, gender, and sexuality. It is a fast-paced, cinematically driven read, in which every character is involved in the conflicts taking place in the world of Senia.
$19.95  Buy now!!
Notoriously Dapper: How to be a Modern Gentleman with Manners, Style, and Body Confidence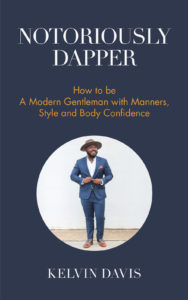 "Notoriously Dapper: How to be a Modern Gentleman with Manners, Style, and Body Confidence" is a book for men of all ages. Being a true modern gentleman and a genuine class act is increasingly rare. It is also more important now than ever before. What worked for the Rat Pack and the Brat Pack won't work for you and truth be told, it won't work for anyone because that is old school. Manliness in the modern era is worth learning about and the dividends will pay off for a lifetime. Not only will you bring joy to all those around you, you'll be happier, too. Once you master this, you'll live the good life.
No one in the world is better suited than Kelvin Davis (we're talking really nice suits, too) to provide the ultimate guide to being a modern gentleman. A fresh voice in style, attitude, manners and body confidence or body positivity for men, Kelvin is a model and major Instagram influencer who has been featured in Glamour Magazine, Buzzfeed, Cosmopolitan and much more. Davis is also a leading light in the body confidence movement for men, offering empowerment and wisdom that contributes to building self esteem wisdom. In his words, "You can choose to be great; clothing has sizes but style does not." His book will show you how.
$19.95  Buy now!!
111 Places in Chicago That You Must Not Miss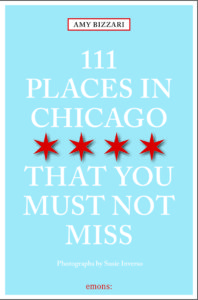 Experience the real Chicago in all its splendor with the insightful recommendations in author Amy Bizzarri's 111 Places In Chicago That You Must Not Miss, a new guidebook featuring 111 little known, quite unusual, and often delightful sites throughout the city. Explore the layers of Chicago's storied history and culture with this wonderful array of sights and experiences for tourists as well as Chicagoans themselves. Colorful and stunning photographs by Susie Inverso illustrate the intriguing stories in every chapter of 111 Places in Chicago That You Must Not Miss. Whether you're an out-of-towner or a diehard Chicagoan who thinks you know your city, these 111 hidden places are waiting for you to seek out and enjoy.
$19.90  Buy now!!
111 Places in Los Angeles That You Must Not Miss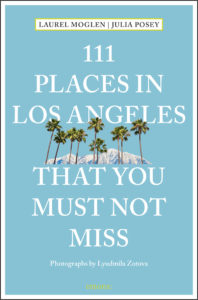 Movie stars, extravaganzas, luxurious boutiques, a mecca for entertainment—these are the images we conjure up about Los Angeles and rightly so. Beyond the red-carpet reputation and Tinseltown trappings is a West Coast wonderland, teeming with unexpected cultural opportunities, iconic architecture, gorgeous open spaces, quirky museums, hidden vistas, unconventional art, and obscure stories about the starlets, moguls, and fabled personalities who have made Los Angeles their playground. A city where the wild meshes with the urban, the beautiful with the ugly, the magical with the real. Laurel Moglen and Julia Posey collected 111 unusual and interesting places that are waiting to be explored combined with stunning photographs by Lyudmila Zotova. From the San Gabriel Mountains to the Santa Monica Pier, longtime locals and intrepid visitors alike will discover and fall in love with the real Los Angeles.
$19.90  Buy now!!
111 Places in Baltimore That You Must Not Miss
One of the oldest Great Cities of America, Baltimore is profoundly rich in history and culture. But its character is not only derived from its past: Charm City's present and future belong to the thousands of artists and innovators who call it home. Baltimore is full of adventure and surprises. Allison Robicelli collected 111 unusual and interesting places that are waiting to be explored, combined with numerous colorfull and stunning photographs by John Dean. This marvelous mix makes 111 Places in Baltimore That You Must Not Miss the perfect guide not only to facts about this wonderful city, but also to its people, culture, and hidden stories.
$19.90  Buy now!!
Voices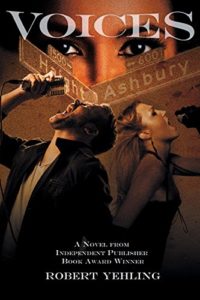 Legendary rock and roll singer/songwriter Tom Timoreaux, who like many began during San Francisco's epochal Summer of Love, emerges from a long retirement with his band, The Fever. When his backup singer cannot tour, he brings on his estranged daughter, Christine. As they sing together and heal their relationship, The Fever tours to national acclaim—and Christine becomes a star. Meanwhile, in Italy, Tom's long-lost "love child," Annalisa, views a Fever concert streamcast and must decide whether to reach out to a man she thought dead. Voices is a father-daughter-daughter relationship journey set against a half-century of rock and roll, where love and healing are always possible and music speaks louder than words.
$18.93  Buy now!!
Path of Lucas: The Journey He Endured
A striking glimpse into midcentury farm life near the small town of Alexandria in Ontario Canada, discover that no path is simple. Choices are hard, and Lucas must decide between realizing his dreams and fighting to keep his family together.  Told through his daughter's eye, this biography is a true story of family, faith, and purpose, set in 1950s Canada up to today. Lucas' legacy is one we all can learn from and cherish.
$18.92  Buy Now!!
The Legacy Letters
It is easy to get caught up in our fast-paced, 24/7, technology-drenched society…The Legacy letters is a back-to-basics book that reminds people how to slow down again, be in the moment, and remember what is really important in life.  Combining the best elements of such inspirational bestsellers as Tuesdays with Morrie, The Last Lecture, and Chicken Soup for the Soul, The Legacy Letters reads like a true-to-life story and is filled with timeless wisdom for the modern age.
$18-$30  Buy now!!
The Fairness of Beasts
It is 1862. A massive Union army is invading the verdant peninsula of Virginia to take Richmond and end the Civil war. In the rumble of this conflict, a young woman's wounded lover stands in harm's way. To rescue him, she must risk everything she holds dear and cross enemy lines. The fate of her young family hangs in the balance, as does that of the entire nation. The risk she takes turns out to test her heart beyond anything she could have imagined. The Fairness of Beasts is the third book in the acclaimed Widow Walk saga.
$17.95  Buy now!!
Serena Wolf's "Dude Diet" Cookbook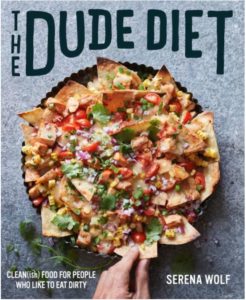 At its core, The Dude Diet is an awesome lifestyle guide that will help you feel better and look hotter without giving up the foods you love.  With over 125 drool-worthy recipes, this book demystifies nutrition basics and proves that meals made with nutrient-dense whole foods can elicit the same extreme excitement and satisfaction associated with deep dish pizza or delivery Chinese. Better still, each recipe is 100% idiot proof and requires only easily accessible ingredients and kitchen tools, so that even the most culinary-challenged individuals will be able to pull them off with ease.
Ultimately, The Dude Diet aims to arm dudes and those who love them with the knowledge they need to lead healthier, happier lives. (Flattened beer bellies, fewer meat sweats, and increased energy levels are just a few of the welcome side effects.) Boldly going where no other diet book has gone before, The Dude Diet empowers the dude in all of us to have our cake and eat it too. And by cake, I mean buffalo chicken.
$17.00-$20.00  Buy now!!
Drink Vermont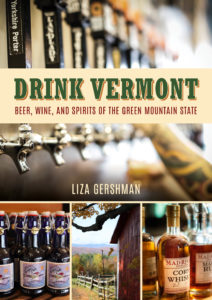 Experience the sights, sounds, and flavors that abound throughout this New England gem.  With Vermont's thriving spirits industry—the state is home to eighteen distilleries, nearly fifty breweries, and more than a dozen wineries—you can find hard apple cider, whiskey, and everything in between.  Drink Vermont is an exploration of the flavors, people, and locations throughout the state. Famous for local resources, like maple syrup, and the stunning colors of the fall foliage, Vermont is the perfect destination for an informative and fun sample of recipes, interviews, and reviews of breweries and distilleries.
Traveling north toward the Canadian border, west to the shore of Lake Champlain, into the Northeast Kingdom, through the state's capital, and the charming small towns of southern Vermont, Gershman takes readers on a visual journey through the seasons as they discover the unique tastes created in the Green Mountain State. Stops along the trip include The Alchemist, maker of the acclaimed Heady Topper (the top beer in America); Hill Farmstead, named the 2015 Best Brewery in the World; and Putney Mountain Winery, where they create wines like Apple Maple, Simply Pear, Rhubarb Blush, Putney Pommeau, Vermont Cassis, and Simply Cranberry using local fruits.
$16.99  Buy now!!
What Are You Laughing At?
"People have forgotten how to be funny," says Chris Vogler in his foreword to What Are You Laughing at? Luckily, experienced and award-winning humor writer Brad Schreiber is here to remind us all how it's done. If laughter is the best medicine, be prepared to feel fit as a fiddle after perusing these pages. Brad's clever wit and well-timed punch lines are sure to leave you grasping your sides, while his wise advice will ensure that you're able to follow in his comedic footsteps.
With more than seventy excerpts from such expert prose and screenwriters as Woody Allen, Steve Martin, and Kurt Vonnegut Jr., as well as unique writing exercises for all situations, this comprehensive tutorial will teach you how to write humor prose for any literary form, including screenwriting, story writing, theater, television, and audio/radio. Additionally, readers are given sage advice on different tactics for writing comedic fiction versus comedic nonfiction.
$16.99  Buy now!!
The Shores of Our Souls
Qasim, an Arab Muslim U.N. official fleeing family obligations in 1980s war-torn Lebanon meets Dianna, escaping her rural Southern roots to become a researcher at the Metropolitan Museum of Art. Will their love be enough in this war-torn, conflict-weary world? Ramsperger's debut novel gives an entirely new perspective on the controversial conflicts in our hearts and in our history.
$16.97  Buy now!!
"SLAY THE FAME GAME"
Hollywood's "it" girl, Rachel McCord, proudly announces the release of her new book, "SLAY THE FAME GAME". Your ultimate guide to cracking the fame code, McCord's book gives you industry secrets on how to "break into Hollywood and social media without it breaking you!"  Pre-order your signed copy of SLAY THE FAME GAME online, or call 323-651-1800.  Discover more about Rachel McCord and her growing empire at  online or get social @iamRachelMcCord.
$16.95  Buy now!!
The Fragrance of Angels: An Accident, a Taste of Eternity, and a New Life
It happened in an instant: a car crash, thrown from the vehicle, pronounced clinically dead while lying on the road, rotors turned off the Life Flight helicopter and then swept into eternity . . . only to return, after being pronounced dead three times, to a far different life.  Welcome to The Fragrance of Angels, Martha Brookhart Halda's memoir about time on the other side and how and why she reshaped and developed a new purpose in life after it became more fraught with challenge after visiting heaven.
The Fragrance of Angels distinguishes itself as a mother's empowerment story, taking us from a parent's greatest horror dying while the kids are young to a profound change in her approach to parenting and life. The former collegiate track, volleyball, and basketball player and mother discusses how she dealt with extensive rehabilitation, a difficult marriage, re-learning to walk and talk, returning to full-time motherhood, running the Dublin Marathon three years after her accident, striking out on her own, meeting new love, and finding new meaning in a world that never looked or felt the same to her again. Within her story is that of so many other women in the middle of their lives, yet infused with a sense of purpose and discovery borne by her time on the other side.
$16.91  Buy now!! 
The Fuehrer's Blood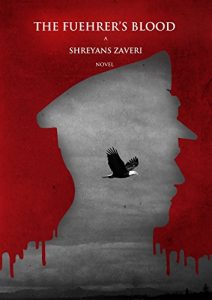 Han or 'The Shadow' as they call him is Hitler's most trusted henchman & sniper who was last seen deep within illicit Russian territory. Now, on the 1st day of May 1945 the world rejoices as Hitler's tyranny is crushed. The Red army has triumphantly marched into Berlin and right up to Hitler's doorstep. On this fateful night, a mysterious band of Germans christened 'Blood Moon' unite in an underground shelter in Berlin. These men prepare for an unusual mission to march into a secret Red army operation base run by the ruthless Russian warlord Konstantin.
At such an hour into the war only dire straits can push someone to do so and hence these Germans traverse to reach Han for he holds many secrets of the Reich. Secrets that can help them live free lives. While the Germans embark on this mission a terrible probability tips the scale against them. For in reality, Hitler has disappeared without trace and a startling new possibility comes to fore suggesting that the Nazi dictator still lives. An undying audacity of hope keeps them alive as they are thrust into their worst nightmares in Konstantin's extermination camp. The Germans accidentally stumble upon Hitler's personal diary that leads to bigger pieces of the puzzle as they evade death at every step. They must now race against time to procure the necessary information and not only reach Han but also hunt down Hitler.
$16.00  Buy now!!
Red Witch: Tales of Ingrid Redstone
1910. Actress, occultist, and bohemian adventurer Ingrid Redstone travels to the fledgling city of Los Angeles in search of a legendary Hole in the Sky, said to be a portal to the Aztec afterlife. On the far side of it Ingrid meets Mictlantecuhtli, an ancient and bloodthirsty deity who soon becomes dangerously fascinated with the first living woman he's ever met. Ingrid is no less entranced by 'Mickey' and his realm, where the totality of human remembrance is theirs to explore. But their dangerous relationship may have unforeseen consequences for both this world and the next when Ingrid is faced with the choice of becoming the privileged yet powerless queen of the dead, or attempting to thwart her supernatural lover's unnatural ambitions.
$14.99 Buy now!!
Crystal Bliss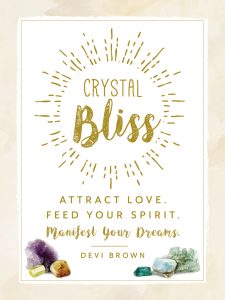 In the spirit of The Soul Searchers Handbook, this guide offers a fresh approach to healing crystals with advice for selecting, preparing, and using crystals for meditation and energy healing.  If you're feeling worn out, uninspired, and unmotivated, you can change your energy with the help of crystals. Crystal Bliss provides you with everything you need to harness the innate energy and vibrations of crystals. This guide walks you through the process of selecting crystals, cleansing and preparing them for use, and incorporating them into your meditation and energy healing process.  With the help of Crystal Bliss, you can learn how to boost your own energy, beat back negative vibes, open your heart to love, manifest wealth, and promote good health.
$14.00  Buy now!!
LL FISH FACES: Photos and Fun Facts about Tropical Reef Fish
Photography and Fun Facts about tropical reef fish, ALL FISH FACES will entertain people of all ages! Getting to know our underwater world is a fascinating journey into the unknown! It is so important to introduce children, kids, and adults to our ocean and its animals so we can protect it for future generations. 10% of profits will go to the Marine Megafauna Foundation so they can continue their scientific research to protect our oceans and ocean giants.
$13.99  Buy now!!
Wisdom & Wordplay: 300 original one-liners to enrich your day
Robert Eddison, a national journalist and playwright, has recorded every original thought he has had since June 1997. They now run to many thousand and take the form of witty, and often profound, one-line observations on an awesome variety of (150) different subjects, ranging from childbirth to political correctness. Publications in which they have most recently appeared include the Week and the London Times. Well known around the world for his witty one-liners, Robert has amassed a huge following on social media including more than 33,000 Twitter followers and 14,000 Instagram followers.. His first book, volume one, contains a selection of his finest aphorisms to entertain and amuse the masses.
$12.99  Buy now!!
He Uttered "Soulmate"
God works in mysterious ways. Both in love and in life, in sickness and in health, and in success and in failure, God is present in our lives, guiding us forward along his path. But do we always listen for his instructions? Do we always stay on the path? And do we always trust in him, even when the circumstances and people in our lives aren't going along as we planned?
$11.99  Buy Now!!
Los Feliz Confidential
Los Feliz Confidential chronicles Novak's life from immigration to poignant childhood and teen years through her adventurous, sexy, freewheeling twenties. Follow her escapades through the glittering decadent '70s as she encompasses the unique culture of the era with a seductive sense of sophistication. A rock'n'roll, art loving glamour girl, Novak will have you devouring her wry tales and asking for more.
$11.99 Buy now!!
Dog as My Doctor, Cat as My Nurse: an animal lover's guide to a healthy, happy & extraordinary life
Looking for a perfect gift for the dog and cat lover in your life? Look no further. This book is it!
From cover to cover you will find not only animal inspired prescriptions for your well being but also heartwarming tales of friendship, unconditional love, and the healing benefits of having a pet in your life. From a man who walked across the country with his dog to heal his broken heart to best-selling author Jack Canfield (Chicken Soup for the Soul), these tales will touch your heart and heal your spirit – whatever your age.
$11.52  Buy now!!
XX v XY: The Final World War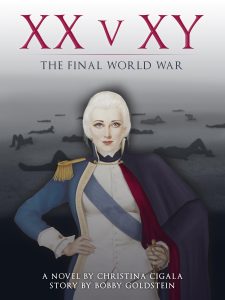 In a world divided by gender allegiance, two young women navigate dangerous new terrain.  The Gender Wars won't be fought with machines—they'll be fought with people. And when the women of West America wage war with men in the East, it'll be anything but unimaginative. In East America, the most fertile women go through excruciating body- and mind-altering training until their identities satisfy that of the State. They are the "Nancys"—white hair, light eyes, and no way to differentiate themselves from their identical "sisters." Nancy159 is fifteen. She's auditioning to be the seventh wife of President X, the ruler of the Eastern States. If she wins, she'll be married to the most powerful man in the world; if she loses, she'll die.
Avis Baron is the daughter of the Luminary of West America. Recently, she stopped taking her Amplexus pill, taken by all women in W.A. to control their emotions. It turns out there's a lot she didn't know a person could feel—especially the way she's feeling about her friend Ethan.  What is the source of a woman's power? Does it come from fertility, like the Nancys suggest? Does it come from brute strength and cold calculation, like the West believes? Or could it just be the simple beat of your own heartsong?  The world continues to collapse and the Gender Wars loom on the horizon…XX v. XY.
$10.40  Buy now!!
Christmas Is: Mischief and Merriment in Manhattan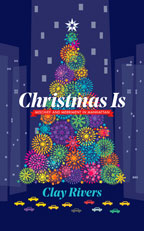 In this light-hearted and broad comic holiday novel, Ben Franklin Albright, a cash-strapped New York investment banker, inherits a failing talent agency and goes to great lengths to reunite two bitterly estranged actors to play Santa and Mrs. Claus in the beloved Broadway show, Christmas Is.
With the aid of old friends and new, against obstacles over-the-top and heart-rending, Franklin ensures that New York's jolliest extravaganza opens, and in the process he learns the true meaning of Christmas.

$9.99/e-book – $12.99/paperback  Buy now!!

Happy Accidents: The Transformative Power of "YES, AND" at Work and in Life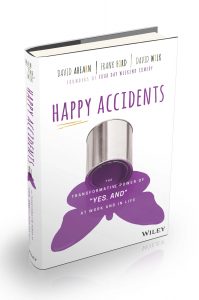 Happy Accidents is your personal guide to transforming your life. As we take on task after task, responsibility after responsibility, we lose sight of who we are and why we're doing what we do; we rush through the day completing a to-do list, but we never really seem to accomplish the things that are most important. What goals do you have for your life? What steps have you taken toward them today? Consider this book your guide to getting back on track to your dreams and help inspire those around you. It's not about doing more or doing less, it's about making what you do worthy of the effort. From forging new relationships, stepping out of your comfort zone, and reframing your work—start valuing these as empowering choices you get to make toward a particular goal every day.
$9.78- $15.89  Buy now!!
Finding Gobi: The True Story of One Little Dog's Big Journey (Young Reader's Edition)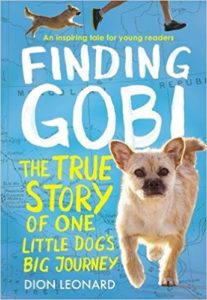 Bring home the incredible true story of a friendship so strong that it crosses the globe! You will love the inspiring tale of Gobi, a lost dog who kept pace with an ultramarathon runner, Dion Leonard, across a vast desert.  "Finding Gobi: The True Story of One Little Dog's Big Journey" is the incredible true story of Dion Leonard, a New York Times bestselling author and athlete, who was befriended by a stray dog while running an ultramarathon through the Gobi Desert. Named for the desert in which he found her, Gobi became Dion's closest companion for 77 miles of the 155-mile race across China. The scrappy little pup ran mile after mile alongside Dion, through treacherous conditions and across raging rivers. He let her sleep in his tent and share his food, and eventually, his focus shifted from winning to the newfound friendship he and Gobi shared.
They crossed the finish line together—not first, but together—and Dion decided to bring Gobi home to Scotland. Just before they were about to leave, however, Gobi disappeared, setting off a worldwide search for the stray. In a town of more than 3 million people, the search seemed hopeless, but this tale of friendship will surprise and delight you as you find out what happens!  Join the almost too-good-to-be-true story of hope, friendship, and beating incredible odds in "Finding Gobi: The True Story of One Little Dog's Big Journey by Dion Leonard"
$9.11-$14.99  Buy now!!
Wraith Ladies Who Lunch
Christabel is a Victorian phantom with a tragic past, attached to a piece of antique mourning jewelry.  Ta-senet-net-hor (her name means 'Sister of Neith and Horus') is a three-thousand-year-old Egyptian, attached to a mummy on display at the Los Angeles County Museum of Art.  Neither of them knows another ghost who's anything more than an emotional echo, nor do they understand why they linger on when others fade away. They meet up at a restaurant near the museum now and then, to speculate about the nature of their afterlife and pretend to have a few drinks.
Until the day Derren Gray arrives in their midst. The brand-new ghost of an elderly architect provides them with answers they've sought for centuries, but the things they learn mean the afterlife won't ever be the same, not for any of them.  Join the WRAITH LADIES WHO LUNCH as they address eternal questions both large and small with surreal humor, historical depth, and a hint of mystical intrigue.
$7.99  Buy now!!
The Prince
In the realm of Fenrir, the royal family reigns with peace and justice. Science and reason are the driving forces behind every diplomatic decision. Religion is not allowed in the political arena.  Most people respect that decree.  The radically religious group known as Staxeons do not.  Prince Callum is diplomatic. That is until Staxeons kidnap the man he loves. Then he will do anything required to make sure he is returned safely.  That includes seeking the help of the enemy.  The world knows what Fenrir's prince is capable of.  The Staxeons are about to learn first hand.
$7.00  Buy Now!!

Elum Designs
A stylish, sophisticated lifestyle brand that designs products varying from newly launched journals to accessories, notepads and more. Elum Designs helps you stay on top of that hectic schedule with fashionable desk essentials for the home and office.
$5.50-$24.00  Buy now!!

Political Justice: A Marc Kadella Legal Mystery
A ripped-from-the-headlines must-read for fans of hit TV dramas like 'House of Cards' and 'Scandal,' POLITICAL JUSTICE is the newest nail-biting thriller from criminal defense lawyer turned bestselling author Dennis Carstens.  An action-packed read sure to please fans of courtroom dramas and classic noir alike, POLITICAL JUSTICE brings protagonist Marc Kadella to the epicenter of American politics — Washington, DC — for the first time ever. Centered on an ambitious political power couple who will stop at nothing to win the White House, it's a timely, terrifyingly relevant story about power, money, and corruption that readers won't be able to help but compare to political controversies, current and historical.
$4.00-$15.99  Buy now!!
*All images courtesy of respective company